Three French Energy Workers Arrested Following Gas & Electricity Outages In Cannes – Local Media Reports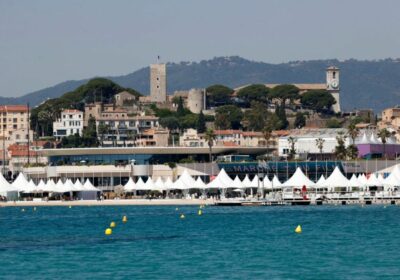 Three French energy workers were arrested on Tuesday following power cuts in parts of Cannes, which is currently in the second week of the 76th edition of the Cannes Film Festival (May 16-27)
According to local media reports, the town's main police station as well as a number of beachfront restaurants were deprived of electricity and gas around midday just as they were about to start their busy lunchtime sitting.
The reports quoted a police source as saying that three men working for energy companies GRDF and Enedis had been "caught in the act" and were currently being held in police custody.
Related Story
'Only The River Flows' Director Wei Shujun Talks 1990s Mandopop & Reviving Chinese Indie Cinema
There were also reports that energy company Enedis thwarted an attempt earlier in the day to shut down a power station in the Cannes-La Bocca district, which supplies electricity to much of the town.
In April, France's main energy workers union threatened to cut power supplies for the festival as part of ongoing protests against unpopular pension reforms.
The CGT FNME (Fédération National des Mines et de l'Enérgie) named the Cannes Film Festival as being among a number of big events that would be targeted alongside the Monaco Grand Prix, the Roland Garros tennis tournament and the Avignon Festival.
The union later claimed responsibility for the outages saying the action had been targeted at "strong symbols of capitalism, the world of finance and its uninhibited ultra luxury".
Must Read Stories
'The Idol' Takes Over Croisette: Premiere, Press Conference, Red Carpet & Review
Disney Begins Third Round Of Announced Cuts; WBD Plans More Jobs Losses In Summer
The Picket Lines, Day 21; How Twitter Age Affects Labor Action; Latest Halted TV Shows
Rolf Harris, Former Kids' TV Presenter & Convicted Sex Offender, Dies Aged 93
Read More About:
Source: Read Full Article