'The Young and the Restless': Has the Show Been Renewed for a New Season or Not?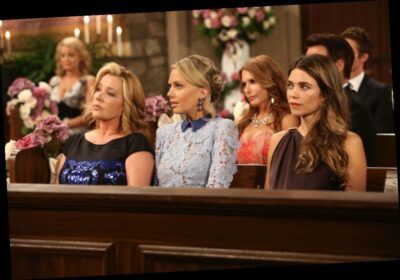 The Young and the Restless, has been a favorite for both daytime soap opera lovers and general television fans. The show is currently in its 48th season, but has the soap opera been renewed for a new season?
What is 'The Young and the Restless' about?
Sooner or later, new families were introduced, such as the Abbotts and Williamses. Later years have seen the Newmans, Barber-Winters and Chancellors be at the forefront of the show along with the Abbotts. The show has also had a lot of notable feuds that have run through the show's history, such as Jill Foster Abbott vs. Katherine Chancellor and Victor Newman vs. Jack Abbott.
'The Young and the Restless' has a future mapped out
In January 2020, The Young and the Restless received a four-year renewal, securing the show's future on the air until at least 2024.
"Having the #1 show for any length of time in any daypart is a tremendous accomplishment," said Kelly Kahl, President, CBS Entertainment in a statement at the time. "But The Young and the Restless has been daytime's top drama for over three decades. The last time any other show was on top, Ronald Reagan was president and the Berlin Wall was still standing. It's a remarkable achievement and a testament to the extraordinary cast, gifted writers, talented producers, and supremely passionate fans, as well as our tremendous partnership with Sony Pictures Television."
"We are thrilled to continue the legacy of The Young and the Restless at CBS, as this renewal will take us to our 50th anniversary in 2023, and beyond," said Steve Kent, Senior EVP, Programming, Sony Pictures Television. "The iconic characters created by William J. Bell and Lee Philip Bell 47 years ago continue to captivate audiences in the U.S. and across the globe, and we look forward to building on the dynamic storylines featuring these beloved characters."
The current stars of The Young and the Restless include longtime veterans Eric Braeden, Sharon Case, Amelia Heinle, Bryton James, Christel Khalil, Christian J. Le Blan, Kate Linder, Beth Maitland, Joshua Morrow, Melody Thomas, Michelle Stafford, Peter Bergman, and more.
The Young and the Restless airs weekdays on CBS.
Source: Read Full Article