The Repair Shop cancelled: Fury as Jay Blades series pulled from BBC schedule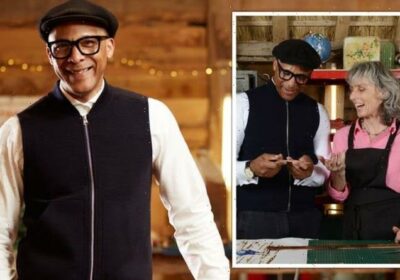 The Repair Shop: Guests stunned at telescope restoration
When you subscribe we will use the information you provide to send you these newsletters. Sometimes they'll include recommendations for other related newsletters or services we offer. Our Privacy Notice explains more about how we use your data, and your rights. You can unsubscribe at any time.
The hit BBC show, which sees guests bring along cherished and nostalgic items to be restored by The Repair Shop team, fronted by Jay Blades, was cancelled last minute due to the ongoing Wimbledon match. The live tennis coverage overran, and The Repair Shop was removed from the schedule. Furious fans have taken to social media to express their outrage at the sudden shake-up.
One took to Twitter to say: "So no #therepairshop @BBCOne even though listed."
Another wrote: "Just been announced that it's postponed to a later date because of the tennis…."
"Dear The Tennis f*** off, we should be watching #therepairshop right now #Wimbledon," a third raged.
A fourth penned: "I guess it was too much hoping that #TheRepairshop would actually be on when the beeb said it'd be on. Bloody sport."
Someone else wrote: "Was looking forward to The Repair Shop ..but no….more Wimbledon instead. Aw well ,come on Andy Murray then. #therepairshop."
More to follow…
Source: Read Full Article