The Real Reason Jim Belushi Got Fired From SNL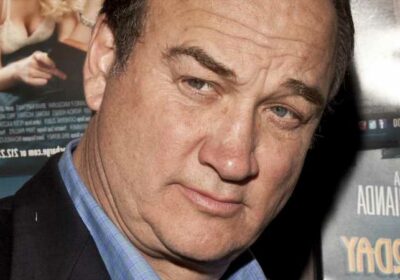 Early on in his career, Jim Belushi's big dream was to be on "Saturday Night Live." Of course, his big brother, John Belushi, was one of the original cast members of the late night comedy show, so he certainly had a close relationship with it. "Everybody told me not to do it," Jim told Vulture in 2020. But he knew the actors who made "SNL" what is was and Jim saw no other path for himself, he said, even if joining the cast meant eternally being compared to his brother.
His presence on the famous stage became official in 1983, a year after John tragically died from a drug overdose at 33 (and four years after John had left the show). According to Vulture, Jim was recommended for "SNL" after he performed at the Huntington Hartford Theatre in Los Angeles during an event on behalf of the John Belushi Scholarship Fund. NBC executive Brandon Tartikoff was in the audience and told Dick Ebersol, the executive producer of "SNL" at the time, about Jim. "He said: 'I think Jim's ready.' Dick listened to him because they were partners," Jim told Vulture.
His time on "SNL" between 1983 and 1985 was marked by his portrayal of Hank Rippy from "Hello, Trudy!" But Jim also made history when he became the first actor to be fired from — and then rehired — on the show.
Jim Belushi threw a fire extinguisher at the executive producer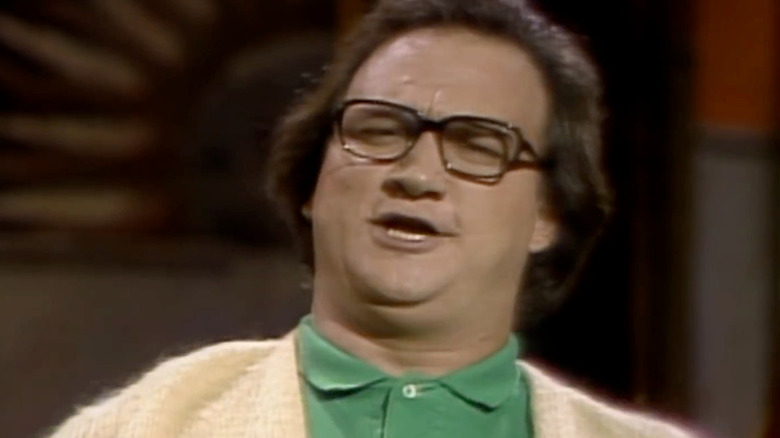 A few things will get you fired from any job, and throwing a fire extinguisher at your boss is most certainly among them. The event involving executive producer Dick Ebersol was just one in a string of misbehaviors, Jim Belushi told Vulture. As Fox News noted, Jim earned a negative reputation for being difficult during his time on "Saturday Night Live." "I was out of control… I was out of my mind. I was throwing a fire extinguisher at Dick Ebersol, a hissy fit," he told Vulture. 
Jim put his "ego" aside and asked Eberson for a second chance. "I went back to him with my tail between my legs. I drop the ego, I got humble. I stopped drinking the rest of that season," he recalled. After "Dick put me in my place, rightfully," the actor returned with a different attitude. He understood he could lose his spot at any point, which actually did him good. "My wife at the time said, 'You thrive on probation. You were on probation from freshman to senior year of high school. You operate better with boundaries,'" Jim detailed. 
Jim learned an important lesson then. He described "SNL" as the best thing that had ever happened to him and he lost it. But his newfound maturity would have to be put to use elsewhere. His return was short-lived as Lorne Michaels took over in the mid-1980s and restructured the show, Fox News pointed out. 
Jim Belushi struggled with his brother's death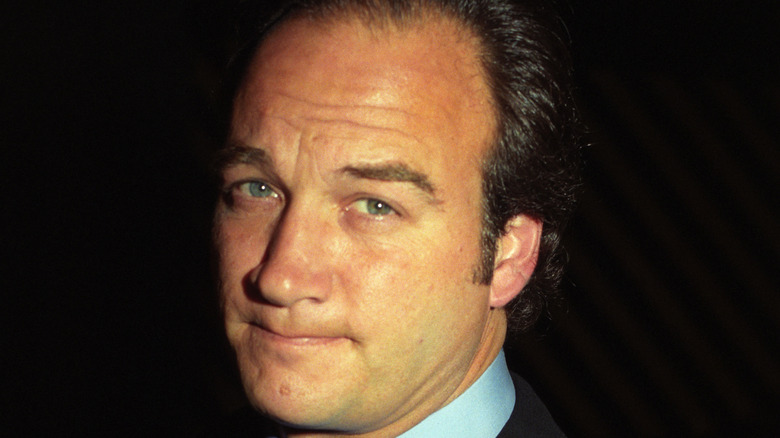 Jim Belushi joined "Saturday Night Live" a year and a half after John Belushi's death, a period in which he was "steeped in grief, depression," he told Vulture. The takeoff of his career coincided with this personal tragedy. In 1983, the same year he joined "SNL," Jim starred in "Trading Places" alongside Dan Aykroyd, who was one of John's main collaborators and one of his best friends. The host of his first episode on "SNL" was John Candy, who was also close with John.
Jim described Aykroyd and Candy as his "brothers," emphasizing that they took on an important role in his life after John died, according to the magazine. "When John died, at the funeral, John Candy and Dan Aykroyd separately came up to me, put their arms around me, and said, 'Sorry for your loss. If there's anything you need, we will be watching you.' And, you know, you say those kinds of things, but these two men? They meant it. They took really good care of me," Jim said.
Losing his brother and inspiration marked Jim's entire life, he told The Hollywood Reporter in 2020.
If you or anyone you know is struggling with substance abuse, help is available. Visit the Substance Abuse and Mental Health Services Administration website or contact SAMHSA's National Helpline at 1-800-662-HELP (4357).

Source: Read Full Article