The Last Kingdom season 5: Will Haesten die in season 5?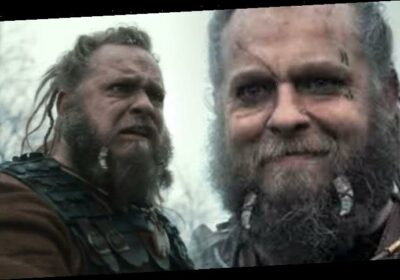 The Last Kingdom: King Alfred's Battle of Ethandun speech
When you subscribe we will use the information you provide to send you these newsletters.Sometimes they'll include recommendations for other related newsletters or services we offer.Our Privacy Notice explains more about how we use your data, and your rights.You can unsubscribe at any time.
The Last Kingdom season five is in the making and the Netflix historical drama is set during the Anglo-Saxon period. The upcoming season will continue to follow the feud between the Saxons and Danes, with Uhtred (played by Alexander Dreymon) torn between both sides. Fans are wondering whether the Dane antagonist Haesten (Jeppe Beck Laursen) will die in the next season.
Will Haesten die in season 5?
The Last Kingdom is a popular historical drama based on The Saxon Stories by author Bernard Cornwell.
The series includes characters based on real-life historical figures, including the Danish warrior Haesten.
The antagonistic character underwent a personality change in the latest season, as he started to grow weak against Uhtred.
He managed to capture the main protagonist, but let Uhtred slip through his fingers when he turned his back.
Haesten then went on to show compassion for newcomer Eadith (Stefanie Martini) during the Winchester siege, which was totally out of character for him.
The former warrior has already said he would like to settle down with a wife and some land.
With this in mind, he is likely to let his guard down in the upcoming season and fans think his character is starting to become redundant.
He was one of Uhtred's biggest threats, but he has since become focussed on his own self-interests.
Fans took to Reddit to discuss whether he will be killed off next season, with one saying: "Haesten is a question mark. He has been the villain/troublemaker since season two, but this can only go on for so long. Would not be shocked if he dies next season."
Another viewer added: "I think Haesten is definitely toast, he already survived for so long compared to the other villains/antagonists."
Some fans said they were shocked to see Haesten was still alive as all of his supporters are already dead.
He has turned into somewhat of a coward since the latest season, taking a step back from the fighting.
He fled during the Winchester siege and had tried to take Eadith with him, but she refused, meaning he escaped alone.
Fans will be keen to find out where he has ended up by the start of the upcoming fifth season.
Haesten is still a popular character for many fans of the series and they have said they would be sad to see him leave.
DON'T MISS…
The Last Kingdom season 5: Will season 5 show flashbacks of Uhtred? [INSIGHT]
The Last Kingdom: Should Uhtred have killed Brida? [FAN DISCUSSION]
The Last Kingdom: Where is Toby Regbo now? [EXPLAINER]
In The Saxon Stories, Haesten dies when he is stabbed in the stomach by Edward's (Timothy Innes) son Aethelstan (Caspar Griffiths).
At the end of season four, Aethelstan was still a young boy and he had been taken into Uhtred's care to be raised as a strong heir to the throne.
There is a chance a time jump will occur ahead of the fifth season and Aethelstan will have a chance to prove himself as a fighter.
If this is the case, there is a high possibility Haesten will get his comeuppance if the pair cross on the battlefield.
Viewers are hoping Heasten experiences some stronger storylines in season five as he did not have a huge role in the latest season.
Since season four, Haesten actor Laursen has gone on to provide the voices for characters Halfdan and Thor in the Assassin's Creed Valhalla video game.
He also played the radio host in the 2020 Netflix series, Ragnarok – a dystopian Norwegian show.
Filming for the fifth season has now started, with the cast arriving in Hungary to start shooting in November 2020.
An official release date for season five is yet to be announced, but it will hopefully be before the end of 2021.
The Last Kingdom is streaming on Netflix now.
Source: Read Full Article