'The Bachelorette': Tayshia Adams Didn't Know Clare Crawley Left When She Arrived
Well, it finally happened: Clare Crawley's time on The Bachelorette came to a halt after she revealed she was falling in love with Dale Moss. This is something that fans have anticipated for months, and finally were able to see how it played out on screen. Tayshia Adams also made her Bachelorette debut as Clare's replacement. But it turns out that Adams was brought in without knowing what happened with Crawley. [Spoiler alert: Spoilers ahead for Week 4 of The Bachelorette].
Tayshia Adams made her grand entrance as the next Bachelorette after Clare Crawley's engagement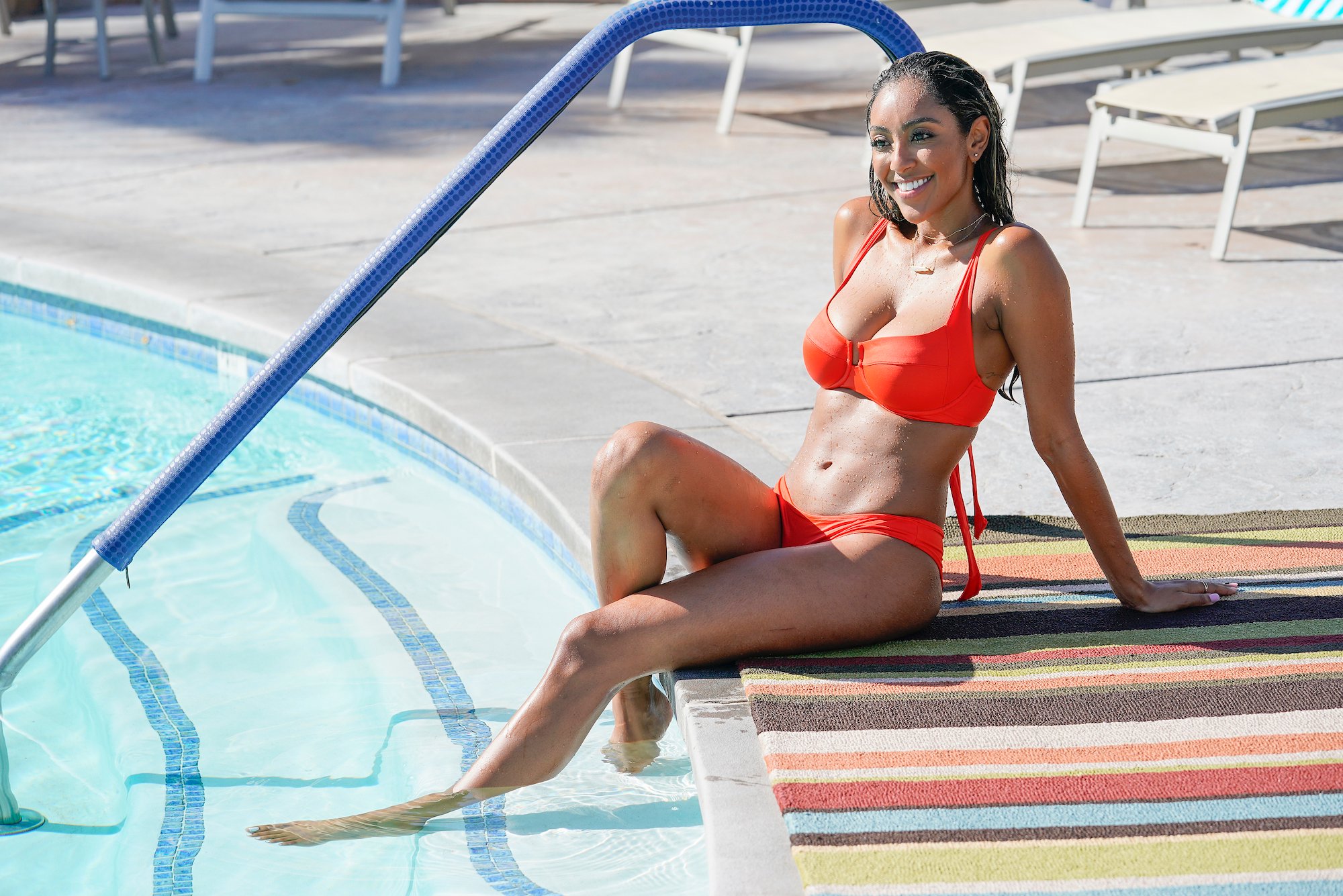 From Week 1, fans have known that this season wasn't going to be like any in the past. For one, there was the added issue of COVID-19. Which meant they had to film in a quarantined bubble at a resort in Palm Springs as opposed to traveling the world.
And then rumors started circulating in July that Crawley was leaving the season early because she found her future husband in Dale Moss. Other parts of the rumors involved them talking before the show starting filming, which is against the rules. 
So, on Week 4, which aired on Nov. 5 on ABC, it finally came to light that the two hadn't talked before the season started, but had a lot in common. This, on top of his charm and the way he treated her, made Clare fall in love. She expressed to Chris Harrison that she couldn't go on with any of the other guys because she was all in for Dale.
This is when Tayshia showed up near the end of the episode, after the 16 remaining men all agreed to stay on for the incoming Bachelorette.
Adams told Jimmy Kimmel that she had no idea that Crawley left abruptly
Just like the men didn't know Adams would be the Bachelorette walking through those doors, Tayshia didn't know what to expect. And she also had no idea what was going on with Crawley.
"Honestly I got the phone call and it was more so, 'Hey you're the girl,' and I'm like, 'I got you.' And I was there," she told Jimmy Kimmel on Jimmy Kimmel Live!. "I think everything was just kind of moving very quickly, and no, they didn't share that news [of Clare's abrupt ending] with me."
Adams said that she was called "sometime in the summer." And when Kimmel questioned further if she knew "something had gone awry" with Clare, Adams said they "didn't share that news" with her.
So Adams went in relatively blind about what she was stepping into, and left in about 48 hours after getting that first call.
Adams saged the El Presidente suite after Clare and Dale's night in there
When Adams first got to the resort, she quarantined away from everyone and didn't interact with the men. That would have taken away the element of surprise once the guys found out they were going to get a new Bachelorette.
Tayshia did share that she moved into the El Presidente suite, which used to be Clare's while she was Bachelorette. And Adams definitely felt different about doing so once she saw Crawley and Moss share a night together there before they left and got engaged.
"Oh God… Good thing I saged the place, you know what I mean?" Adams said, according to Entertainment Tonight. "We got some good juju in there."
That's not an endorsement that things ended badly for Crawley and Moss. She just meant that good vibes followed Adams (hopefully). 
In addition to coming in abruptly and not knowing what happened with Crawley, Adams said that everything moved so fast and she wasn't able to talk to Clare before she left.
"She had just gotten engaged so there was a lot going on," Tayshia said. "I wish we would've so she could've thrown me a bone and warned me about a guy or two!"
It'll be interesting to see how that unfolds. And see who those guys could be later on this season.
Source: Read Full Article