Strictly Come Dancing's Ellie Simmonds' sweet comment exposed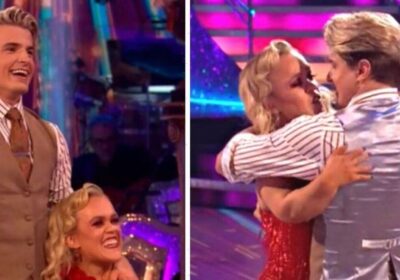 Strictly: Ellie Simmonds appears emotional after Charleston
We use your sign-up to provide content in ways you've consented to and to improve our understanding of you. This may include adverts from us and 3rd parties based on our understanding. You can unsubscribe at any time. More info
After performing the lively Charleston on this week's Strictly Come Dancing, an out-of-breath Ellie Simmonds hugged Nikita Kuzmin before seeking some reassurance from him. The Paralympian was caught asking him: "Was that okay?" before the judges' feedback on the BBC competition.
Donning a sparkly red dress, Ellie's immediate thoughts following her performance went to her partner.
After finishing the dance, they shared a lengthy hug.
Ellie, 27, then asked Nikita over the cheers from the crowds: "Was that okay?"
Nikita was seen smiling and nodding in response as they hugged once more.
More to follow…
Source: Read Full Article