Stephen wins the factory as ailing Carla gets rid of everyone in Corrie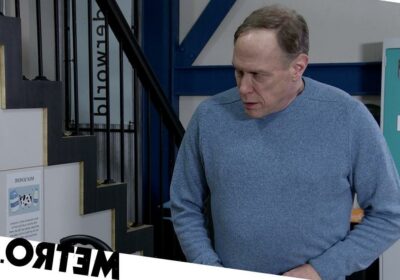 Coronation Street's Stephen Reid (Todd Boyce) has Underworld in his sights, and is not prepared to stop until he is in charge.
So far, his plan has involved drugging Carla Barlow (Alison King) with LSD in order to make it seem as though her psychosis has returned.
Viewers will remember that Carla suffered a psychotic episode back in 2019 following the factory roof collapse.
Since then, she has made a full recovery and is back where she belongs at the helm of the Underworld ship.
However, Stephen wants exactly what she's got, and he intends to succeed in his plan to get it.
His ultimate goal is to convince people that she is not up to the job, and take the reins for himself.
It seems that he may get just that in upcoming episodes, as Carla takes a turn for the worse once more.
As the Americans arrive for a business meeting, Stephen informs Carla that she must be on top form.
Carla, not one to be told what to do, can't believe his nerve, and puts him in his place by telling him to go and make the drinks.
Little does she know, she has made things ten times worse, having infuriated Stephen by undermining him.
Not only that, she has given him the perfect opportunity to execute the next stage of his plan.
Furious Stephen double doses Carla's drink, and prepares to watch as chaos unfolds.
By the time the meeting has come to an end, the LSD has kicked in, making Carla's behaviour erratic.
The drugged factory boss screams at the girls to get out of her factory, leaving them dumbstruck by her behaviour.
As Stephen watches on with a smirk, is he finally going to get what he's been gunning for?
Source: Read Full Article