'Snowdrop': JTBC Sues Netizens Who Accused K-Drama of Distortion of History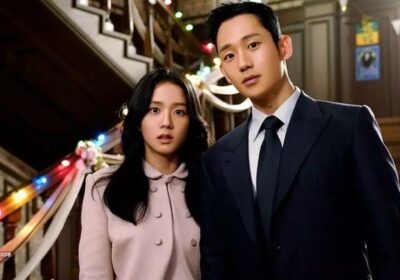 BLACKPINK's Jisoo starred in her first Korean drama as a new actor alongside Jung Hae-in in Snowdrop by JTBC. Before the K-drama premiered, it faced controversy as an unfinished synopsis circulated online. Netizens soon accused JTBC's Snowdrop of distorting historical facts about the Democratic Movement of South Korea. The controversy went as far as petitioning the Blue House. Now JTBC takes action and sues Netizens.
Netizens banded together to stop the debut of JTBC's 'Snowdrop'
Snowdrop gained attention for its use of historical facts and characters prevalent in the 1987 Democratic Movement. The K-drama's storyline centered on a South-North Korea romance intermixed with political turmoil. Lim Soo-ho (Jung) hides a secret and is a North Korean spy posing as a college student. When he is wounded, he seeks refuge inside an all-female dorm. Eun Yeong-ro finds him and helps him hide from government agents. She is under the impression he is a protestor and unaware he is the enemy.
An incomplete synopsis circulated online and had Netizens angered at JTBC. They claimed the K-drama was distorting historical facts and insensitive toward citizens who lived through the political turmoil. Netizens called for the K-drama to be terminated.
According to Soompi, JTBC denied the initial claims in March and issued apology letters explaining the K-drama. Netizens did not let up after Snowdrop debuted. They created a petition that garnered over 3000,000 signatures to be sent to the Blue House. Days later, the Seoul Western District Court dismissed the injunction.
They claimed there is no current law "that protected the pro-democracy movement from historical distortion, adding that even if such a law did exist, 'Unless the content of the drama directly involves [the civic group], it's difficult to argue that it infringes on the rights of [the group],'" according to Soompi.
JTBC continued with Snowdrop and claimed further episodes would rectify any confusion.
JTBC takes action against Netizens who were against 'Snowdrop'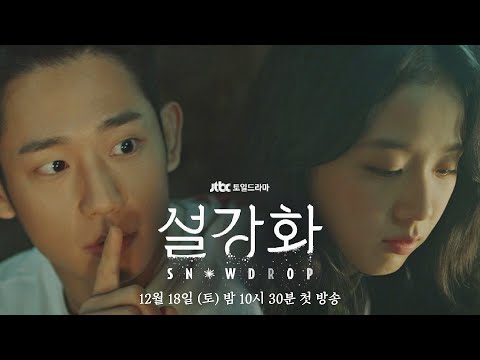 Months after Snowdrop aired in December and became available on Disney+, JTBC has decided to sue netizens who spread malicious comments. According to AllKPop, "On April 8, JTBC confirmed that it has filed criminal lawsuits against online netizens who accused drama Snowdrop of history distortion."
JTBC and its creators went through many civil cases created by netizens to have the drama terminated. But the court officially declared there is no clear indication that Snowdrop distorts history.
Comments about Snowdrop negatively affected JTBC and put the actors starring in the K-drama in the spotlight. Many netizens were upset that actors such as Jung and Jisoo would willingly partake in the drama despite knowing its backstory. While the creators explained their reasoning, netizens disagreed.
"Due to the spread of such rumors and accusations, the cast members of Snowdrop suffered from severe malicious attacks online, and the production company and several sponsoring companies all faced damages. JTBC has concluded that such damages cannot be suffered each time a drama falls under controversy. Thus, the broadcasting station has chosen to act in order to remind viewers of the gravity of such actions," explained JTBC.
A netizen asks for help upon learning JTBC's plans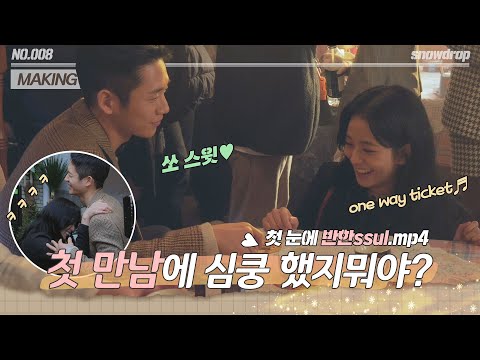 According to a Naver article, a netizen has asked for help online. On an online forum on April 6, a netizen (Mr.A) asked the public for help after learning JTBC would sue him. The article explains Mr.A posted an online comment criticizing an article by Dispatch that defended Snowdrop.
JTBC has filed a criminal complaint against Mr.A and other netizens. A JTBC official claims such comments have negatively impacted the company's image, its staff, and the actors involved.
Fans of Snowdrop stand behind JTBC. One fan on Twitter commented, "because of that we didn't get much promotions like the cast guesting on variety shows, doing interviews together, and most importantly the damage they caused to the production and cast. Now JTBC taking actions.. y'all deserve that. Thank you, JTBC, for always fighting for Snowdrop."
Source: Read Full Article