'Selling Sunset' Season Six Is Full of Drama, Jason Oppenheim Says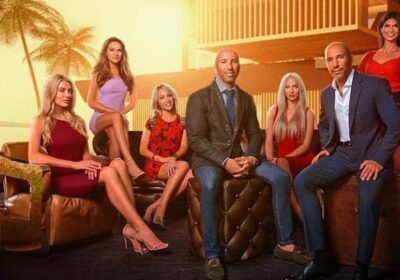 The Netflix real estate reality TV star drums up anticipation for the upcoming season by saying the new additions to the show are bringing 'so much drama, so much energy.'
AceShowbiz -"Selling Sunset" star Jason Oppenheim says season six of the show will be "pretty intense." The 46-year-old real estate mogul – who is the president and founder of The Oppenheim Group – has given tidbits of season six of the Netflix show, revealing that it will be "fun to watch."
"It's so good. I think that's just another way of saying stressful. When I say it's our best season yet, I mean it was our most stressful season. I think the real estate's better, I think the drama is pretty intense. Honestly, like, it was a lot. I'm just so glad to have it over with, but it'll be fun to watch," Jason told E! News.
Jason believes that two new agents, Nicole Young and Bre Tiesi, have brought a different dynamic to season six of the show. He explained, "I thought [they] brought so much. So much real estate, so much drama, so much energy."
"Nicole Young has been at that brokerage for years, so I was so excited to have her on the show … Bre Tiesi, too, she's just really exciting, as well. I think they just add so much to the office and so much to the show, and I think that probably when this show comes out, I think that they have a lot to do with that."
Earlier this year, Jason admitted he'd faced "a very taxing few months." The TV star confessed to feeling under pressure during filming for seasons six and seven of "Selling Sunset". He told PEOPLE, "I thought that things would get easier for me in season six and seven. I would argue that it's been the opposite. I feel more pressure to handle some pretty difficult situations. It's been a very taxing few months."
You can share this post!
Source: Read Full Article