'Ryan's Hope': Where Are They Now? What Happened to the Cast?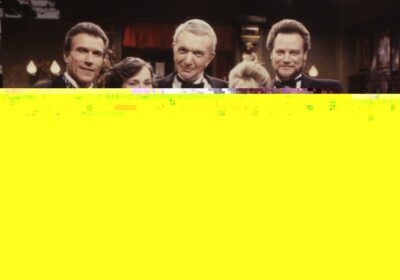 From 1975 until 1989, soap opera fans were delighted by the show, Ryan's Hope. Centered around the fictional Ryan family, the show took an unusual (at the time) approach to soaps by setting the story in a real location. Before In The Heights put Washington Heights on the map, the Ryan family detailed the tribulations of their lives in the New York City district. So, where is the cast today? We decided to find out.
'Ryan's Hope' was originally supposed to be like 'General Hospital'
In 1975, ABC Daytime approached the legendary soap opera writing team of Claire Labine and Paul Avila Mayer to write a show similar to General Hospital. In fact, before it was called Ryan's Hope, the show was going to be called City Hospital. According to Soaps @ SheKnows, Labine and Mayer had a lot of success with the CBS soap opera Love of Life. And producers thought Labine and Mayer could reproduce that success with its new show.
Originally, the show centered around the Ryans and the Coleridges. The Ryans were decidedly working class, while the Coleridges were wealthy. As time went on, the Coleridges were eventually switched out for the Kirklands.
But perhaps most importantly, Ryan's Hope gave its start to some of Hollywood's biggest stars. Christian Slater got one of his first roles on the soap opera, as did Ron Perlman. Soap legend Walt Willey (best known for his role on All My Children) also got his start on the show. Even the late, great Regis Philbin did a stint on the show.
After its cancellation, some cast members reprised their roles on 'GH'
Because both Ryan's Hope and General Hospital were aired on ABC, many of the former's cast members appeared on the latter show. In 2013, Ilene Kristen — who played Delia Ryan on the show — reprised her role on General Hospital. Her appearance was well-received by fans of both shows. And, perhaps most interestingly, she was revealed to be Ava Jerome's long-lost mother!
Then, according to Soap Opera Digest, the soap opera had a mini-reunion in December 2020. That's thanks to Alan Locher, whose popular YouTube show The Locher Room brought many of the former cast members together. Kristen appeared on the show, as did Ash Adams (ex-John Reid), Malcolm Groome (ex-Patrick), Geoff Pierson (ex-Frank), and James Wlcek (ex- Ben).
Unfortunately, many original cast members are no longer with us.
But many of its original cast members have died
It's been more than thirty years since Ryan's Hope has been on the air. And, as one might imagine, many of the original soap opera cast has died.
Nancy Addison, who played Jillian Coleridge, died in 2002. Her last appearance was on the 1997 episode of Law & Order called "Double Down." Bernie Barrow, who played patriarch Johnny Ryan, died in 1993, at the age of 65 in New York City. And John Gabriel, who played Seneca Beaulac, died in June 2021 at the age of 90. He was also the father of Lost actress Andrea Gabriel.
Nevertheless, Ryan's Hope remains one of the most beloved soap operas in American history.
Source: Read Full Article