Rian Johnson, Barry Jenkins, Nia Vardalos & More Mourn Closure Of Arclight Cinemas: "Sending Love To Every Usher, Manager And Projectionist Who Rocked That Blue Shirt"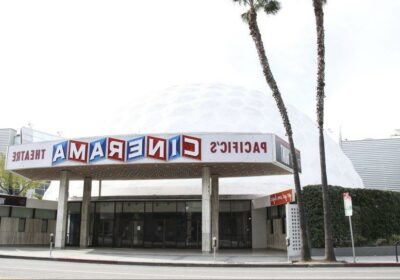 Refresh for updates…On Monday, a number of prominent Hollywood figures took to social media to mourn the closure of Arclight Cinemas.
"Well this sucks," tweeted Knives Out and The Last Jedi director Rian Johnson. "Every single person who worked at the Arclight loved movies, and you felt it. Sending love to every usher, manager and projectionist who rocked that blue shirt and made it such a special place."
Meanwhile, Barry Jenkins—the Oscar winner behind Moonlight, and upcoming Amazon series The Underground Railroad, simply tweeted, "F**K."
"This is gut-wrenching for the employees and movie-lovers," said writer, director, producer and actress Nia Vardalos. "I will always be grateful #MyBigFatGreekWedding premiered at the ArcLight and played at Pacific Theaters. Thank you."
Best known for her turn as Big Boo in Netflix's Orange Is The New Black, Lea DeLaria also chimed in on Twitter with fond remembrances of Arclight. "I always loved that The Arclight's staff wore their favorite movie on their name tag," she said. "Once an employee who helped me was wearing The First Wives Club, a movie that I'm in, and all I thought was, 'Really? My favorite movie is Alfred Hitchcock's Rebecca.' #justsayin."
Deadline first broke the news today that Arclight and its sister chain, Pacific Theatres, would not be reopening. "This was not the outcome anyone wanted," said theater owner Decurion, "but despite a huge effort that exhausted all potential options, the company does not have a viable way forward."
We'll update this story with further reactions as they come in.
Read More About:
Source: Read Full Article