'Raya and the Last Dragon' 2nd Most-Watched Streaming Title After Premium Disney+ Run Ends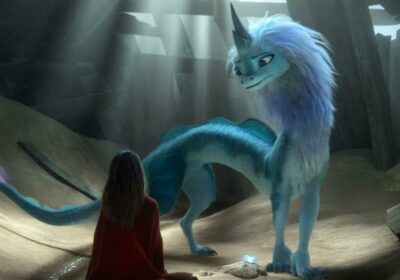 Animated film logged 1.078 billion viewing minutes during week of May 31, according to Nielsen's Streaming Top 10 list
Disney
"Raya and the Last Dragon" saw a huge spike in its streaming figures in the week that the film moved from being a Premier Access title on Disney+ to finally being available for free on the service, according to the latest figures from Nielsen.
Nielsen found that "Raya" was watched for 1.078 billion viewing minutes during the week of May 31-June 6, which made it the second most viewed streaming title for the week, behind only the series "Lucifer" on Netflix. The week prior when it was still only available for $30 as a premium title, it was watched for 115 million minutes. What's more, "Raya" went up 38% between kids aged 2-11 between the two weeks.
Nielsen even notes that groups that waited for the reduced price tag look very similar in demographics compared to the audiences that chose to pay for it, though with slightly higher household income, a higher proportion of Hispanic homes and slightly more on the West coast.
More to come…
Source: Read Full Article