Next James Bond: Tom Hardy KNOCKED OFF top spot by Game of Thrones star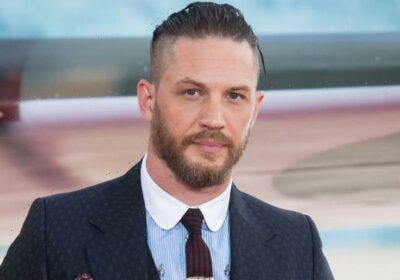 Naomi Harris says Tom Hardy is too established for James Bond
We use your sign-up to provide content in ways you've consented to and to improve our understanding of you. This may include adverts from us and 3rd parties based on our understanding. You can unsubscribe at any time. More info
Fans of James Bond are still reeling over the absolutely devastating ending of No Time To Die, which saw Daniel Craig's story as 007 come to a definitive end. Going forward, a new actor is set to take over as the British super spy. For some time, Tom Hardy has been the favourite to don the tuxedo, but it has all changed.
A Game of Thrones star has now taken Hardy's place at the top of the Bond odds according to Ladbrokes, with a staggering 9/4 odds on claiming the role.
Bodyguard star Richard Madden, who is best known for playing Robb Stark in the HBO fantasy series, is the actor primed to claim the Bond role.
His popularity spike may be all thanks to his upcoming Marvel movie, Eternals, which is out on November 5. In the blockbuster, Madden plays Ikaris, the de facto leader of the alien race.
Just behind him is the fan-favourite Hardy, who is best known for Venom, Inception, and the Batman movie, The Dark Knight Rises.
Hardy currently has an imposing set of 3/1 odds on becoming Bond next.
Just behind him is the Bridgerton star Regé-Jean Page, who has been consistently high on the list since the Netflix show debuted last Christmas. He currently stands at 4/1.
Ladbrokes' Alex Apati said: "It's all change at the head of the Bond betting with Richard Madden now running away with things as far as the odds are concerned."
What do you think?
Would Richard Madden make a good 007? Would you prefer Tom Hardy? Join the debate in the comments section here
The rest of the Bond odds lineup is full of incredible Hollywood A-listers who fans would love to see with a martini, shaken, not stirred.
Just behind Page is Luther actor Idris Elba, who was originally the frontrunner.
The Luther star currently has respectable odds of 10/1 on becoming Bond next, although he has slipped in the rankings over the past couple of years.
BBC Breakfast: Idris Elba responds to James Bond casting question
The British star was recently asked whether he will be the next star of the franchise, where he replied: "No, I'm not going to be James Bond."
Elba has since elaborated on his comments saying: "I say this in jest, but this is my answer to Bond: [Luther] is my big character that lives in the same space as the Bournes, as the Bonds in the world.
"Not in terms of spy works or spying, but this is a character that fights evil and then will stop at nothing to do it."
Elba went on: "And we created him from scratch. Me and [the showrunner] Neil Cross really ploughed our hearts into making John Luther. And I've never been more thankful for a character that keeps going. I love him.
"And it's a hard character to play. It's very absorbing, but I've liked bringing him to life every time. I've loved it." (Via Esquire).
Page is also followed by fellow Netflix alum, Henry Cavill.
Cavill is currently hard at work on season two of The Witcher, where he plays the titular character Geralt of Rivia.
The British actor currently has an impressive 10/1, neck and neck with Elba.
James Bond No Time To Die is in cinemas now.
Source: Read Full Article