NCIS: How did Emily Fornell die?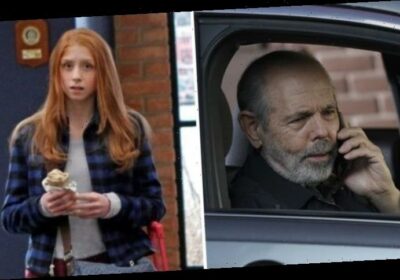 NCIS: CBS release season 18 teaser for 'Watchdog' episode
When you subscribe we will use the information you provide to send you these newsletters.Sometimes they'll include recommendations for other related newsletters or services we offer.Our Privacy Notice explains more about how we use your data, and your rights.You can unsubscribe at any time.
NCIS had said goodbye to forensic psychologist Jack Sloane (played by Maria Bello) last week, Tuesday, March 2. She decided to stay in Afghanistan to help girls who were being trafficked and her story ended with a long-awaited kiss from Agent Gibbs (Mark Harmon). What fans weren't expecting though is another departure so soon.
WARNING: This article contains spoilers from NCIS.
How did Emily Fornell die in NCIS?
Tobias Fornell (Joe Spano) is a former FBI Special Agent and a good friend of Gibbs, having helped with NCIS investigations numerous times over the years.

They also have a personal connection as they have late ex-wife Diane Sterling (Melinda McGraw) in common.

While Gibbs didn't have any children with Diane, Fornell had daughter Emily (Juliette Angelo) with her who the veteran agent often treated as his own.

Unfortunately, her story came to an end in the latest episode which fans were not expecting.
Unlike characters in various other shows as of late, Emily did not die of coronavirus.

Chief medical examiner Jimmy Palmer's (Brian Dietzen) wife Breena (Michelle Pierce) sadly suffered this fate.

Emily instead had been suffering from drug addiction for quite some time and in the earlier episodes of the series which showed when Gibbs went off the radar, she had a relapse.

Gibbs and Fornell then went after those responsible for giving Emily the drugs which resulted in everyone's favourite veteran agent getting a black eye.

His injury featured in series 17's episode Musical Chairs but wasn't properly explained until this season.
Near the end of Winter Chill, Fornell received a very distressing phone call about his daughter.

He had found Emily at home surrounded by pills before she was rushed to hospital.

Fornell called Gibbs to inform him about the relapse who then quickly made his way there to find out if she was alright.

But to everyone's shock, Emily died as a result, leaving Fornell and Gibbs devastated.
DON'T MISS…
NCIS Hawaii theory: Why is new NCIS spin-off set in Hawaii? [THEORY]
Mark Harmon children: Does NCIS star Mark Harmon have children? [CAST]
NCIS 2021: Sloane shares heartfelt goodbye to team after exit [EXIT]
Following the news, Director Leon Vance (Rocky Carroll) read out a poem by Merritt Malloy called Epitaph.

One part of the poem reads: "Look for me in the people I've known or loved.

"Love doesn't die, people do.

"So when all that's left of me is love, give me away."

Fans were clearly left distraught by the time the latest NCIS episode came to an end.
Taking to Twitter, one fan said: "I am not ok after tonight's #NCIS. That was unexpected and uncalled for. This show loves to pull on my heart."

Another said: "No, @NCIS_CBS. You can't keep doing this to us..you just can't. Ugh!"

While a third commented: "Seriously @NCIS_CBS? First Breena Palmer and now Emily Fornell? Come on, I want to watch one episode without crying! #NCIS."

NCIS is available to watch on CBS.
Source: Read Full Article