'Mrs. Doubtfire' Director Chris Columbus Denies NC-17 Rumors, But Admits R-Rated Version Exists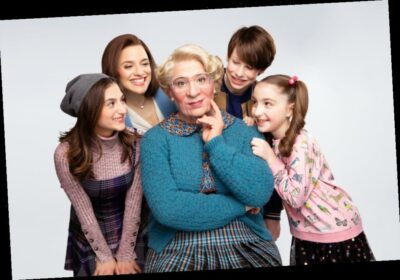 The Mrs. Doubtfire rumors of an NC-17 version have been refuted by the film's director, Chris Columbus. But he says there is an R-rated cut among three different versions of the film.
Speaking to Entertainment Weekly, Columbus said actor Robin Williams's penchant for ad-libs resulted in the three different approaches in the shooting of the Mrs. Doubtfire film.
"The reality is that there was a deal between Robin and myself, which was, he'll do one or two, three scripted takes. And then he would say, 'Then let me play.' And we would basically go on anywhere between 15 to 22 takes, I think 22 being the most I remember," Columbus said.
An NC-17 rating would bar those under 17 from viewing the film. An R-rating allows under 17s to attend a film with accompanying parent or adult guardian. The rating indicates the film contains adult activity, harsh language, intense graphic violence, drug abuse or nudity.
The manic Williams would come up with new lines in every take, Columbus recalled.
"He would sometimes go into territory that wouldn't be appropriate for a PG-13 movie, but certainly appropriate and hilariously funny for an R-rated film. I only [previously] used the phrase NC-17 as a joke. There could be no NC-17 version of the movie."
Read More About:
Source: Read Full Article