Marvel Chief Kevin Feige Considers Binge Release of Disney+ Shows After 'WandaVision' and 'Falcon and the Winter Soldier'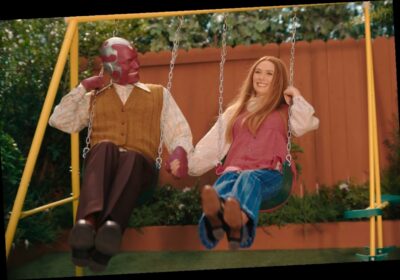 Marvel's first Disney+ series, WandaVision is a hit. So many fans tune in at midnight on Thursdays that they sometimes crash the service. Some fans, however, complain that they don't like to wait a week for an episode, which they'll have to when The Falcon and the Winter Soldier premieres March 19, too. They'd rather be able to binge the whole season, like they could with Netflix shows like Daredevil and Jessica Jones. Marvel Chief Creative Officeer Kevin Feige may be listening.
Feige spoke with the Television Critics Association on Feb. 24 about the future of Marvel on Disney+. During his talk, he addressed the weekly release of WandaVision and upcoming Falcon and the Winter Soldier.
Marvel loves the weekly reactions to 'WandaVision'
For those who wish they'd release WandaVision all at once, you may be disappointed. Feige says Marvel is enjoying checking in with fans every week. He likens it to the weekly box office grosses of Marvel movies.
The reaction's been great. It's been fun. It's essentially like a new opening weekend every week because we would always go around to theaters, back when we used to do that and get reactions online from people in the theater. Now it's the same thing. It's fun, depending on what coast you're on, to stay up late and watch the reaction in real time. I would say it's unveiling very much in the way we hoped it would, that we designed the series to provide a dialogue week to week, knowing that we were going to release them each week by week.
If Marvel went binge with shows after 'WandaVision,' it wouldn't change much
Feige added that every episode of WandaVision ends with a hook to make viewers anticipate the next episode. Even if Marvel were to release an entire bingeable season, they would likely design episodes the same way.
"If we were ever going to change that, maybe we would think about a different verison," Feige said. "Even when you binge things, I still like that hook at the end of an episode. I would say it's continued what we like about the end of our movies, the tag in our movies, just with a more immediate week to week structure. We'll keep preceding that way utnil we learn something new and have to shift." 
Kevin Feige hopes 'WandaVision' is a gateway to the MCU
Feige also hopes the anticipation for new episodes encourages new fans to discover other Marvel content. Most of the movies are available on Disney+.
What we set out to do those many years ago when we started working on these Disney+ series  is follow characters from series, see how they evolve and change and see how that interacts with the feature and then see how it goes back into a series with the great, great joy of having everything eventually on Disney+. So when newcomers come to WandaVision because they love I love Lucy and the Dick Van Dyke show, they can go, 'I wonder what all this other Marvel stuff they're talking about.' There's Phase 1, Phase 2, Phase 3 right at their disposal on Disney+. I love having that arena for fans, particularly newcomers to explore as deep as they want to.
Source: Read Full Article