Love Island's Samie 'disappointed' over boy who picks her in dramatic recoupling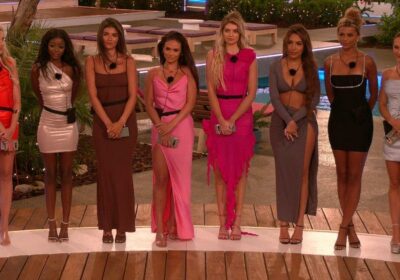 Last night's Love Island saw the islanders prepare for a shock recoupling, with the boys set to pick who to couple up, and ultimately sending one girl packing.
Tonight's first look sees bombshell Samie Elishi left disappointed following the recoupling, which will see shocking new relationships form, while other connections seem to be coming to their end.
Following the climatic evening, two of the islanders head for chat, with one of them telling the other: "Samie's a little bit disappointed, she wanted you." To which the boy in question, responds: "I know, I saw it in her face."
Elsewhere in the villa sparks continue to fly between Shaq and Tanya as they spare a special moment together.
As they cosy up together on the terrace Shaq says: "When I look into your eyes I see a whole future with you, I know that what we have is very special."
Tanya can been seen smiling as Shaq has something else he wants to tell her.
And in true Love Island fashion, just as things are beginning to calm down after last night's dramatic scenes, two new bombshells arrive to cause chaos.
As morning breaks in the villa, the girls are invited to breakfast with two surprise guests.
As the Islanders catch up in the bedroom the girls receive a text, it reads: "Girls, head downstairs, get glam and grab a mimosa as Casey and Jordan are waiting for you at the pool #FreshMeat #MorningGlory."
The girls can't contain their excitement as one of them says: "I'm taking Jordan… you lot stay away."
Source: Read Full Article