Love Islanders kicked out of posh party after 'abusing homeless man and homophobic comments' | The Sun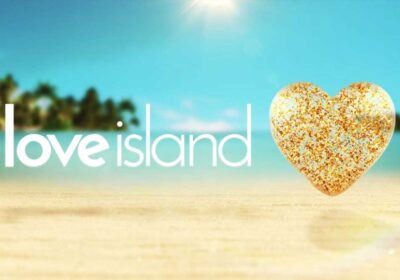 TWO Love Island stars were kicked out of a posh event this week for "abusing a homeless man and making homophobic comments".
A guest who also attended the bash expressed her horror after the two men 'showed up uninvited' and proceeded to cause outrage and upset.
The pair reportedly told people they were the most famous people in the room – but the woman insists she didn't even recognise them. She does not name them.
The Sun has spoken to another source who confirmed the incident.
In a now deleted video, the woman at the bash claimed she witnessed them throwing money at a homeless man and being 'incredibly homophobic' before the event organisers took action and removed them.
She claimed:  "The event was slightly soiled on by two Love Islanders who are just the most vile pieces of s*** that I believe could ever have walked the planet.
Read More on Love Island
Love Island's Ella Thomas reignites row with co-star in savage swipe on TikTok
Love Islander joins Ex On The Beach & she has most famous ex in show's history
"Turns out they weren't even invited, they just turned up. Do you know what they said? I don't even know if I can say this out loud without cringing because I'm embarrassed for them: 'We're actually the most famous people here'.
"They're bowling around like the most famous people there, which is embarrassing."
She continued: "But where I draw the line is where I am stood outside in the rain with my friend having a chat and this homeless man walks past and he's like has anybody got any money and [the Love Islander] puts his hand in his pocket, pulls out money and throws it at him. I see this with my own eyes.
"So the homeless man has to pick it up. They then proceeded to be incredibly homophobic and that is when the organisers were told and made them leave immediately because they do not tolerate homophobia or any other kind of disgusting behaviour.
Most read in Love Island
oh mama
Montana Brown shows fans bald patch after discovering she has post-partum hair loss
MOL THE MUSE
Love Island's Molly Marsh posts honest pics of her 'real body'
flippin ek
Love Island's Ekin-Su signs up for huge US TV show in bid to break America
found a gem
Gemma Owen 'dating famous boxer's son' as they're spotted on a date
"And when they heard what happened with the homeless man, they took zero tolerance and kicked them out."
The woman added: "There was other things that happened as well but I didn't see any of that. So I can't speak of that but they were the most obnoxious, disgusting, vile cretins I've been in the room with.
"I have never been in contact with two people who are so out of touch of reality and their behaviour is so disgusting."
The event organisers declined to comment when approached by The Sun.
Source: Read Full Article