Love Island legend hints she's signed up to show's All Stars season – promising to 'wreak havoc' for a second time | The Sun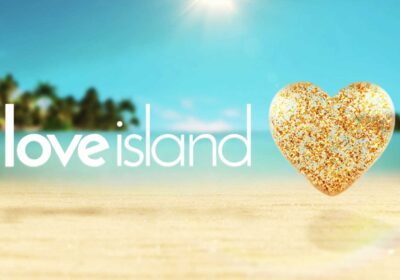 LOVE Island legend Olivia Hawkins has revealed that she would 'wreak havoc' if she entered the All Stars series.
Olivia – who shot to fame on the 2023 winter series – became one of the most memorable contestants and was branded the "villain" of the series after a series of fiery exchanges with her co-stars.
Now, the brunette stunner is considering re-entering villa for a second time and promised she'd "stir things up", saying: "I wouldn't walk away from any arguments" this time round.
Speaking exclusively to The Sun, Olivia said: "There is an All Stars coming…I wouldn't say no. I haven't been approached yet but I'd like to do it.
"I'm so single but I'm really happy and in a really good place. My DMs are really dry at the moment, I've spoken to a few people but nothing serious.
"I'm just focusing on me and my career at the moment."
READ MORE ON LOVE ISLAND
FRIEND OR FOE
Love Island's Mitch Taylor gives update on bitter feud with Kady McDermott
AWKS ENCOUNTER
Love Island pair to reunite after bitter split as they sign up for The Games
She continued: "I was in the centre of all the drama in my series – I think it would be mixed reviews if I went on All Stars.
"I'd find my ways to stir things up. The thing is though, you get so bored in there, the only thing you can talk about is what's going on in the villa.
"The one thing I've learnt, if I was to go back on…I wouldn't walk away from any arguments. I'd stay…the only reason I walked away was to stop myself from doing too much."
Olivia also opened up about the hunky single lads she'd like to see return.
Most read in News TV
bruv is back
Big Brother start date revealed – & there's just days until it comes to ITV2
UPLIFTING
Rylan Clark reveals his mum is back in hospital after surgery on holiday
FEEL THE HEAT
Strictly celeb 'could exit' show as they 'struggle to connect with partner'
YOU'RE HIRED
The Apprentice star joins talkSPORT breakfast show in shock career move
Speaking about bad boy Adam Collard, who returned last year for a second go at love, Olivia said: "In terms of All Stars, it wouldn't make sense without him because he's a very iconic character.
"I don't know which guys I'd want to go on the show with – I've met a lot of them and I'm friends with a them, so, I'd have to be put in that setting with them to find out. "
Olivia – who has had a career in acting and as a ring girl – is now keen to turn her attention to a brand new career path.
The brunette beauty said would like to follow in Love Island and Strictly star Zara McDermott's footsteps and become a documentary maker.
"There are so many things I want to do – I have lots in the pipeline," Olivia said at the Shein event.
"I want to get into documentaries, I've always wanted to do presenting but there are a lot of things I want to speak on and I'd love to do a documentary.
"My Nan has dementia and Alzheimer's and I really want to focus on that, it's a depressing on that and I really want to open that topic up and bring more awareness.
"There are so many other things I'd like to speak about."

Source: Read Full Article