Love Island is based on complex Gale-Shapley mathematical algorithm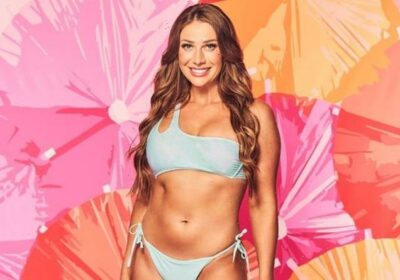 Love Island: Brad dumps himself so Lucinda can stay
We use your sign-up to provide content in ways you've consented to and to improve our understanding of you. This may include adverts from us and 3rd parties based on our understanding. You can unsubscribe at any time. More info
According to blogger ncube, the often-ridiculed, gossip-filled show actually focuses on the Gale-Shapley algorithm – meaning that whatever preferences men or women have, there will always be a stable matching where no man or woman would want to leave their partner. However, when new islanders make a dramatic slow-mo entrance into the villa, the algorithm is not as clear.
The blogger suggests that this is all an example of a "stable marriage problem" which exists in mathematics.
If you look at the current season of Love Island, there have been couples like Brad and Rachel, Aaron and Sharon and Toby and Kaz – who ncube would describe as "tentative engagements".
The reason they are called this is because their initial attractions were all based on superficial preferences, and problems became apparent very quickly.
Toby and Kaz would be described as an "unstable couple" because his eye wandered as soon as another girl entered the villa.
There is then what ncube describes as the "stable couples", such as Jake and Liberty.
When more men or women are added to the mix, there is a "surplus" where power is lost and people are fighting for their place in the villa.
Love Island also features a lot of "preference ranking", which occurs when each contestant rates their favourite islander from best to worst.
Ncube really expresses the importance of "preference" throughout his link, as it is a key element throughout the show.
For example, it is currently looking as though Hugo is Sharon's first preference, but she is not his, whereas Liberty and Jake are both each other's first preferences.
This mathematical algorithm does not include numbers and focuses more on scenarios and cause and effect, such as whether someone is dumped or a recoupling.
The assumption is that for any equal number of women or men, it is easy to make the couples work, even if it is platonic (as we have seen with Hugo, Sharon, Aaron and Kaz.)
It is when the Love Island producers start bringing in bombshells that things start to get really chaotic.
DON'T MISS
UK Covid deaths spike in highest jump since MARCH [UPDATE]
Waterstones faces boycott over face mask demands past Freedom Day [VIDEO]
Panic as primary school put on lockdown after armed police descend [UPDATE]
Source: Read Full Article