Line of Duty creator Jed Mercurio fires back 'cheap little show' jibe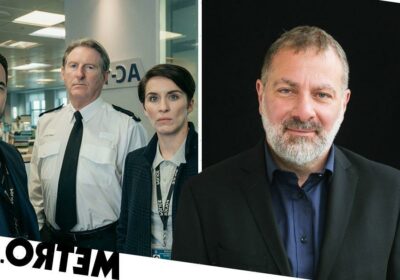 Line of Duty creator Jed Mercurio came out swinging after a viewer called the programme a 'cheap little show'.
The reaction to the final episode of series six, which aired on Sunday night, has been fierce as viewers expressed their frustration with Ian Buckells (Nigel Boyle) being revealed as the 'fourth man' in a group of high-ranking corrupt police officers.
On social media he has insisted that the backlash wasn't as bad as it's been made out to be, but he has been defending the finale to enraged people on Twitter.
On Wednesday night the writer quote-tweeted a raging comment from a user called 'Lorraine' that said: 'You should be ASHAMED. Using your cheap little show which built up everyone's hopes in a time of CRISIS just to throw a dig at our GREAT Prime Minister without whom you wouldn't be writing for the taxpayer.
'Making a brain dead brummy the head honcho?? An absolute joke of ending.'
Jed fired back: 'Lorraine is the result of what would happen if Jackie Laverty's body parts were reassembled in the wrong order.'
Fans of the BBC crime drama will know that, Jackie Laverty (played by Gina McKee) was a businesswoman who was killed and dismembered by an organised crime group in series one.
Her remains were stored in a freezer in the flat of Terry Boyle (Tommy Jessop) and went undiscovered until series five, with the freezer showing up in series six.
Jed's remark was spotted by another Lorraine – TV presenter Lorraine Kelly – who joked that she thought she was the target of his put down.
Source: Read Full Article