Kelly Holmes in tears over hiding sexuality 'Had a breakdown – didn't know what I'd do'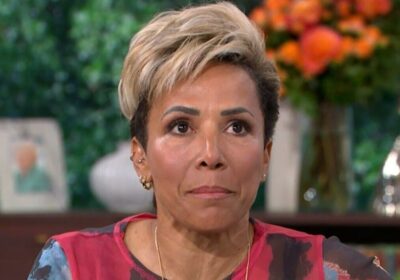 Kelly Holmes in tears as she describes coming out as gay
We use your sign-up to provide content in ways you've consented to and to improve our understanding of you. This may include adverts from us and 3rd parties based on our understanding. You can unsubscribe at any time. More info
Dame Kelly Holmes came out as gay this weekend and joined Holly Willoughby and Phillip Schofield on This Morning to talk about her sexuality. The Olympian broke down in tears on the ITV programme as she admitted she felt she needed to reveal she was gay after suffering from a breakdown.
Choking up, Kelly said: "I was in a bad way a lot and in 2020 I had a breakdown and I knew if I couldn't release it I didn't know what I was going to do."
"I am relieved to have finally done it but it's hard to unravel everything," she added.
More to follow…
Source: Read Full Article