Keanu Reeves Once Turned Down This Classic War Movie Because It Was Too Violent for Him
Hollywood stars face a never-ending series of big decisions. And fans have become fascinated by stories of what could have been if their favorite actors hadn't rejected a particular project. Such is the case with Keanu Reeves. Early in his career, the actor — who took on The Matrix after Will Smith passed — turned down a classic 1980s war film for a shocking reason.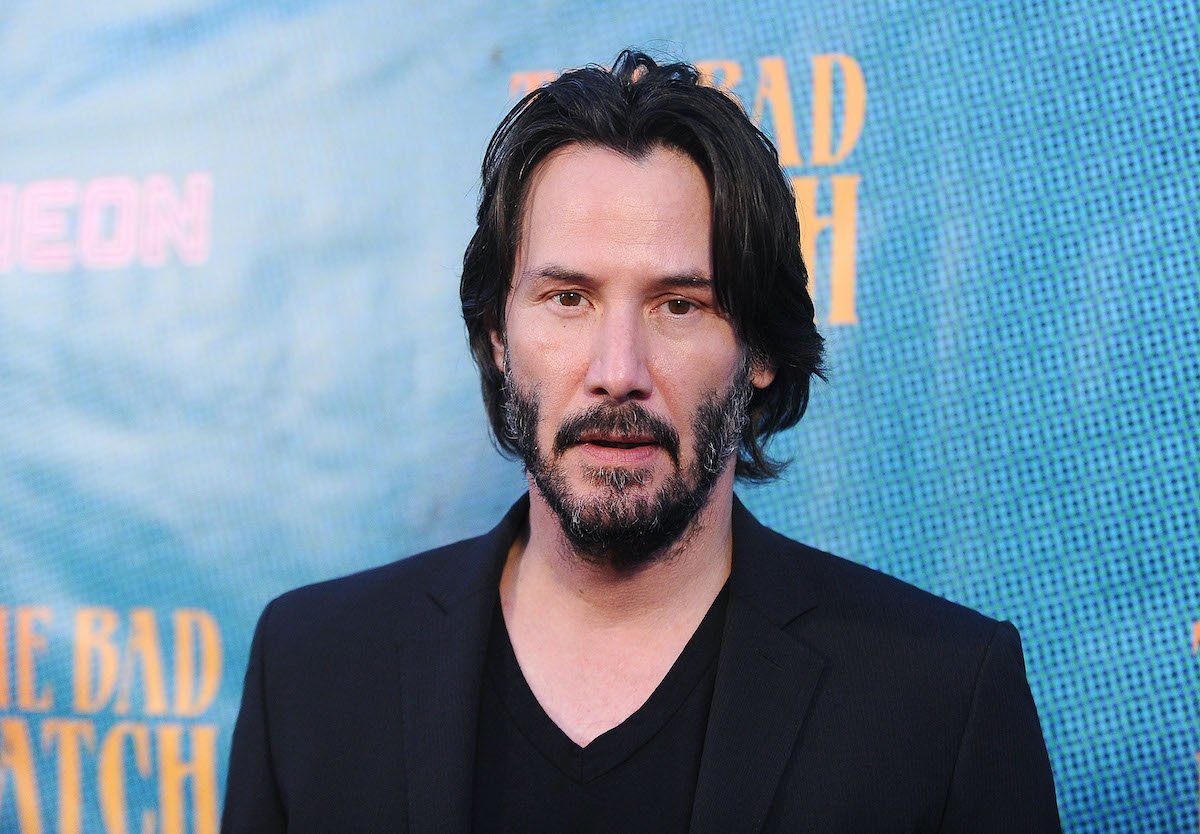 Keanu Reeves took on a variety of genres even early in his career
As a rising star in the mid-1980s, Reeves had big plans. The actor had just relocated from Toronto to Los Angeles to break into the movie business. And he tried his hand at a variety of different types of stories to find his way. Early in his career, he starred in sports film Youngblood, crime drama River's Edge, and the Oscar-winning period movie Dangerous Liaisons.
Then in 1988, Reeves landed what would become his first franchise role. As Ted "Theodore" Logan in Bill and Ted's Excellent Adventure, he had found his ticket to fame. Of course, Reeves also feared he would forever be associated solely with the slacker character. That, of course, turned out to be far from the case as his career evolved in the following years.
But the actor turned down the chance to star in a classic war movie
In an interview with Entertainment Weekly in 2011, director Oliver Stone revealed that Reeves was originally offered a key role in his 1986 war movie Platoon. Had he done the movie, the actor would have played the lead role of Chris, which ultimately went to Charlie Sheen. The film could have been Reeves' breakthrough role. But the real kicker is why Reeves passed.
According to Stone, the actor chose not to star in Platoon because "he didn't want to do violence." Reeves' aversion to extreme violence is a respectable choice. And it fits with his calm, grounded image. But it's also incredibly ironic. After all, Reeves later went on to star in a wide range of R-rated action movies, including Point Break, Speed, and The Matrix series.
Ironically, Keanu Reeves now stars in the ultraviolent 'John Wick' series
These days, Reeves isn't only okay with starring in violent movies. His most famous role right now is that of assassin John Wick. The original 2014 movie turned out to be one of the year's biggest sleeper hits. And thus far, Reeves has reprised the role twice, with fourth and fifth installments planned as well.
So fans have to imagine the actor would be more open now to Platoon. It's unclear whether Reeves' personal feelings on violent movies changed. Perhaps the actor just came to realize how a more open-minded approach could serve his career. In any case, Reeves might look back now and regret the decision he made. But he doesn't seem the type to mourn past mistakes.
Source: Read Full Article