Johnny Depp Reveals He Has Never Seen the First 'Pirates of the Caribbean' Movie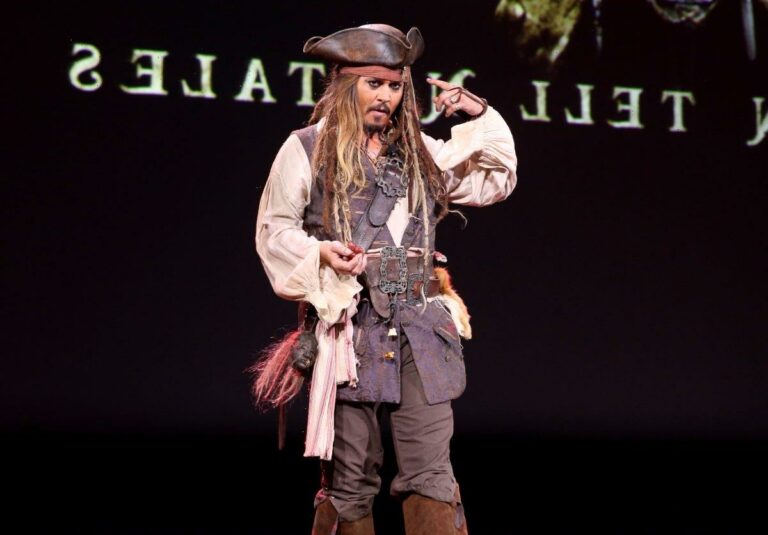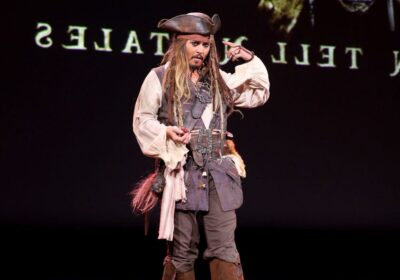 Johnny Depp has played many iconic characters in his career, but his most iconic is Captain Jack Sparrow. Depp played Jack in the Pirates of the Caribbean franchise, one of Disney's most successful properties. While many others have enjoyed the Pirates movies, Depp recently shared that he has never seen the first Pirates of the Caribbean movie.
Johnny Depp played Jack Sparrow in the 'Pirates of the Caribbean' movies
Based on the popular Disney attraction, Pirates of the Caribbean: Curse of the Black Pearl debuted in 2003. The movie was immediately successful with audiences and critics and performed well at the box office. Jack Sparrow became a beloved character and earned Depp an Academy Award nomination in 2004. 
In the series, Depp is joined by other cast members, including Orlando Bloom, Keira Knightley, Geoffrey Rush, Kevin R. McNally, and Jonathan Pryce. Depp reprised the role of Jack for five films in total, including Dead Man's Chest, At World's End, On Stranger Tides, and Dead Men Tell No Tales. In total, the franchise has made over $4.5 billion at the worldwide box office, according to Box Office Mojo, making it one of the most profitable franchises of all time. 
Johnny Depp has never seen the first 'Pirates of the Caribbean' franchise
Depp has recently been in the news over his legal troubles with his ex-wife, Amber Heard. In 2020, Depp lost a libel lawsuit against The Sun after the UK media outlet published a story that featured accusations from Heard of Depp being abusive. This lost case caused a downfall in his career, leading him to be removed from Fantastic Beasts: The Secrets of Dumbledore and replaced with Mads Mikkelsen.
Currently, Depp is in court in Fairfax, VA, for his defamation suit against Heard. Matthew Belloni, the founder of Puck News, shared a tweet with the surprising revelation from Depp that he has never seen the first Pirates of the Caribbean movie. Here is what Belloni tweeted:
"Johnny Depp just said in court he never saw the first PIRATES movie. Remember, he was nominated for an Oscar for that film. Just a baller move right there."
It's important to note that this isn't an important detail for this case, but it is still surprising. Actors avoiding their movies is nothing new, and Depp may do the same.
Will Depp ever play Jack Sparrow again?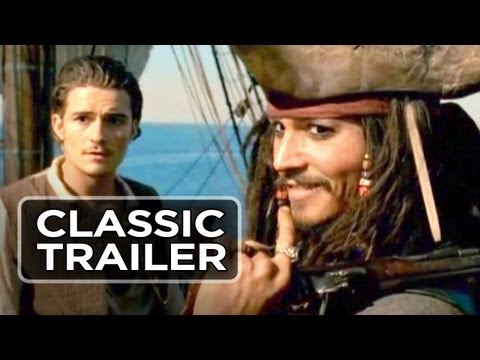 It's hard to say if Depp will ever play Jack Sparrow again. Even before this case, it did seem like the actor was done with this role after the last Pirates movie. If he loses this case, it's highly doubtful that Disney or any other major studio would want to work with Depp again.
While Depp may not be returning, Disney is still moving forward with projects within the Pirates universe. A new Pirates movie with Margot Robbie was announced in 2020 with Birds of Prey writer Christina Hodson set to write. Not much else has been revealed about this project since, but it could be interesting to see a new take within the Pirates of the Caribbean universe. 
Source: Read Full Article