Jeremy Vine star Storm Huntley leaves fans swooning with 'gorgeous' selfie for 'sparkly' night out | The Sun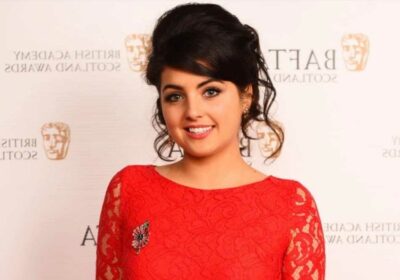 STORM Huntley has left her fans swooning after she posted a 'gorgeous' selfie for a 'sparkly' night out.
The 36-year-old presenter co-hosts the Channel 5 current affairs programme with Jeremy, 57.
She also presents the extended version of the show which sees her in the hot seat along with a panel of guests.
But away from the studio she's left her fans swooning with a selfie she posted on Instagram.
Storm posted the close-up snap to her 79,000 fans on the social media platform.
She showed off her sparkly smile which complimented her green outfit that had pearls.
read more on storm huntley
Jeremy Vine's Storm Huntley hits back at fan who 'fat-shamed' her
Jeremy Vine's Storm Huntley makes surprise return after giving birth
Fans flooded the comments section with compliments for the TV star as they all said the same thing.
They told the mum-of-one how green was definitely her colour and she suited the look.
One wrote: "Beautiful colour really suits you."
"Very pretty. The colour really suits you," said a second fan.
Most read in News TV
Fiona Bruce steps back from role after fury over domestic abuse remark
Loose Women pulled off air this week in huge ITV schedule shake-up
Popular reality show axed after 3 seasons as host shares emotional announcement
Awkward moment GMB star is rejected from star-studded Oscars party live on air
A third replied: "Lush as always."
"You have to be the most beautiful presenter on TV," commented a fifth person.
While a sixth simply said: "Gorgeous."
Storm was recently forced to defend herself after receiving a cruel message from a troll following a picture she posted of her outfit.
Storm shared a screenshot of the message with Channel 5 viewers before sharing her thoughts.
"I thought I looked lovely", she first said, "I posted that on Instagram so [viewers] could know where to purchase that dress."
This triggered an unwelcome response from a female Instagram follower wondering if she was expecting another baby.
Storm was at a loss for words but managed to clap back: "I can't articulate enough how inappropriate."
However, the woman's comment led her to one conclusion: "I'm not pregnant, so what you've told me is that I'm fat."
We pay for your stories!
Do you have a story for The Sun Showbiz team?
Email [email protected] or call us direct on 0207 782 4220 .
We pay for videos too. Click here to upload yours.
Source: Read Full Article