Jeopardy! Twist: Mayim Bialik Leaving Season 39 Early Due to Writers' Strike; Ken Jennings to Replace Her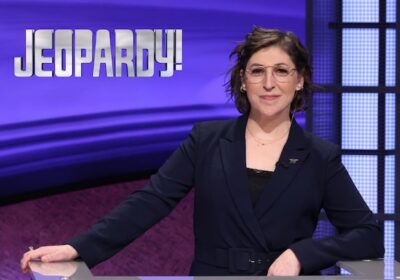 Mayim Bialik's current Jeopardy! hosting stint will end sooner than expected.
Sources confirm to TVLine that Bialik — who was slated to continue hosting the syndicated game show through the end of the current Season 39 — is exiting one week early due to the current writers strike. According to our sister pub Deadline, which first broke the news, the actress-emcee is "standing in solidarity with the striking writers."
As a result, fellow Jeopardy! host Ken Jennings will step in for Bialik for Season 39's final week, which is expected to tape next week and air the final week of July.
Bialik and Jennings have been sharing hosting duties on the syndicated Jeopardy! (as well as the franchise's various prime time iterations) since last year. It remains unclear if they will continue to do so in Season 40.
TVLine has reached out to reps for Sony Pictures Entertainment and Bialik for comment.
Source: Read Full Article