Jar Jar Binks Will Not Be in the Disney+ 'Obi-Wan Kenobi' Series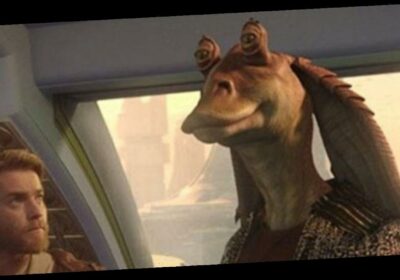 Early last year, a rumor surfaced that Jar Jar Binks, notorious Gungan military commander and politician and arguably the most hated character in Star Wars, would be making his illustrious return to the galaxy far, far away in the Obi-Wan Kenobi TV series. Jar Jar, after all, was instrumental in the fall of the Republic and was a frequent companion of Obi-Wan and co. throughout the prequels. But contrary to reports of Jar Jar's return, and rumors that a new bushy beard that would accompany him, it seems that the Gungan will not be making an appearance in Disney+'s Obi-Wan Kenobi.
Actor Ahmed Best, who portrayed Jar Jar Binks throughout the Star Wars prequel films, confirmed that he will not make an appearance in the Disney+ Obi-Wan Kenobi series.
"Thanks for the love, but I will not be in this series," Best said. "As much as I would've loved to be a part of it. But I'm ecstatic to see folks who I love dearly back together doing great things."
In the end, whatever that Gungan has been up to in the 10 years since Revenge of the Sith is probably best left a mystery. Maybe he's just living his best Gungan life, eating succulent skewered frogs and wandering into political crises.
Obi-Wan Kenobi stars Ewan McGregor as the Jedi Master and is written by Joby Harold and directed by Deborah Chow.
The story begins 10 years after the dramatic events of Star Wars: Revenge of the Sith where Kenobi faced his greatest defeat, the downfall and corruption of his best friend and Jedi apprentice, Anakin Skywalker turned evil Sith Lord Darth Vader
Source: Read Full Article