James Gray Stays with Focus Features for New Film 'Ezekiel Moss'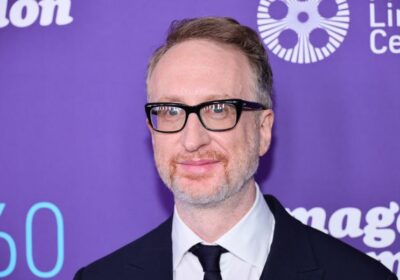 Right on the heels of "Armageddon Time," James Gray is teaming back up with Focus Features. The acclaimed filmmaker will direct "Ezekiel Moss," a new feature set in the Great Depression, for the distribution company, a source confirmed to IndieWire.
According to the logline, "Ezekiel Moss" will be a ghost story set in the Great Depression and will focus on the friendship between a young boy and a drifter who arrives in his small town that may or may not have the ability to speak with the dead. Gray will direct the film from a screenplay by Keith Bunin, whose other credits include 2020's "Onward" and Questlove's upcoming remake of Disney's "The Aristocats."
Focus has reportedly been developing the project for several years; Philip Seymour Hoffman was reportedly attached to direct before his unexpected death in 2014. The movie will be produced by Likely Story for Focus, and is currently in pre-production, with Gray and Bunin reportedly working together to fully develop the screenplay.
The film is Gray's second for Focus, after the distributor handled "Armageddon Time's" theatrical release last year. That semi-autobiographical family drama is Gray's eighth feature film, after "Little Odessa," "The Yards," "We Own the Night," "Two Lovers," "The Immigrant," "The Lost City of Z," and "Ad Astra." Since "We Own The Night," all of Gray's films have received critical acclaim, and five have competed for the Palme d'Or at the Cannes Film Festival.
In October, Gray was reported to be directing a biopic about John F. Kennedy, the 35th President of the United States. That film — which focuses on Kennedy's time serving in the Navy during World War II — comes from a script written by Samuel Franco and Evan Kilgore, although Gray will reportedly pen a new draft. The biopic is produced by Gray's frequent collaborators MadRiver Pictures, and will likely be the director's next project, with production expected to begin sometime this year. Also last year, Gray teased the possibility of making an "Armageddon Time" sequel focusing on Anne Hathaway's character.
Gray is repped by CAA. Bunin is repped by CAA and Kaplan / Perrone.
Deadline was the first to report that Gray will direct "Ezekiel Moss."
Source: Read Full Article