ITV's Coronation Street star Sally Dynevor fainted when told she had breast cancer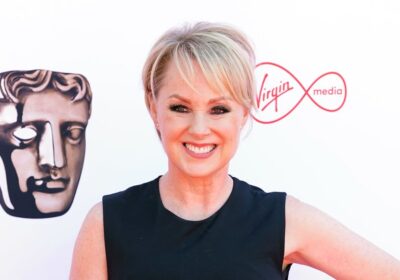 Coronation Street's Sally Dynevor has shared that she fainted when she found out she had breast cancer, at the same time her character was fighting the disease on the ITV soap.
The 60 year old actress thought her doctor was confusing her with her character when she was told about her diagnosis on the same day she filmed the scene where she shared her diagnosis with her on-screen husband.
Sally, who has played Sally Metcalfe in the ITV soap since 1986, remembered how she only checked herself for a lump after reading the scripts for the show.
She shared on BBC Breakfa st: "There was a particular day in 2009, I was reading the scripts, and I suddenly had a gap."
She added: "And I thought I'm just going to go and see our nurse and see what she thinks, because I felt something very, very tiny."
"When (the doctor) told me 'You have breast cancer', I fainted. Then I said 'I think you're getting me mixed up with my character'."
Sally is now leading a campaign by Prevent Breast Cancer to improve resources to train the next generation of medical staff to work in breast cancer screening.
She expressed: "When I got breast cancer, I was 46. And I thought that you didn't get breast cancer at 46, it was for an older person." She continued: "But yesterday I met a young girl who was 22 when she got diagnosed. So this is really important."
She went on to say: "You never think that's going to happen to you. When somebody tells you that news, and it comes really out of the blue, it's really shocking."
Sally, who is mum to Bridgerton star Phoebe Dynevor, as well as Harriet and Samuel, said: "I have two daughters, I don't want my daughters to go through what I've been through so what Prevent is doing is really important."
Bridgerton actress Phoebe recently reflected on her brief romance with Kim Kardashian's ex Pete Davidson, after their split in August 2021.
Phoebe briefly dated Pete for around six months between March and August 2021, with the duo first going public with their romance at Wimbledon.
Phoebe confessed that she didn't expect her relationship status to be such a topic of conversation among the media, something she said she was incredibly "naive" to.
Discussing the high-profile relationship in October's edition of Elle Magazine, Phoebe said: "It just goes back to being naïve – I didn't think anyone would care."
"I was just being a young woman and dating and somehow that provoked a conversation. You realise, 'Oh, I can't live my life in the way that I used to. I have to keep my cards slightly closer to my chest.' "
* This article was crafted with the help of an AI engine, which speeds up OK!'s editorial research and applies it to article templates created by journalists in our newsrooms. An OK! editor reviewed this content before it was published. You can report any errors to [email protected]
Source: Read Full Article