ITV Emmerdale fans 'work out' who killed Tom King's mum in chilling twist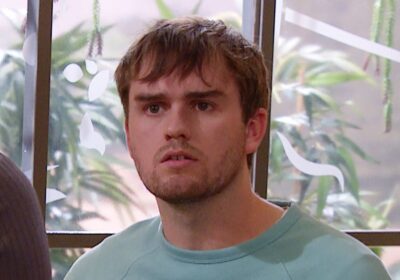 Emmerdale fans are worried a killer could be lurking in the village following the news Tom King's mother had died earlier this week.
Tom was desperate to keep the news a secret from his girlfriend Belle Dingle but when the truth was revealed, she was reeling.
On Tuesday, October 24, she rang into work for Tom and said he wouldn't be coming in, only for her boyfriend to explode at her.
Though Vinny Dingle warned Belle people deal with grief in different ways, fans on social media are worried the clues are pointing to something more sinister.
Taking to X, formerly known as Twitter, some theorised that Tom might have murdered his own mother, or that she was killed by someone close to him.
Eagle-eyed fans will remember Tom being beaten up by a mysterious lad a few months ago. He clammed up when Belle pressed him for answers, and viewers are just as confused over the whole incident. One thing was clear though, he knew his attacker.
Now fans have theorised Tom is hiding a chilling secret and could be the reason his mum died, as one wrote: "Tom has definitely murdered his mum… why else would he be so shifty? Or maybe the lad who beat him up?? # Emmerdale."
While another issued an urgent warning: "#Emmerdale Tom's mum murdered maybe? Belle watch out, you're in trouble!"
One viewer shared: "I can't work out if 'Tom' is a really rubbish actor or if there's a dark side to him…" Another fan asked: "Is Tom a sociopath? Very cold about his mum's death. No feelings."
"Tom's mum has died… but what else is he hiding?" another fan wondered. Someone else echoed: "Tom's mum has died and he's not told Belle? Maybe he thought she would think he had done it!"
Meanwhile, other fans are sure they've spotted something suspicious going on with another village resident newcomer Abby. First heading off on a date with David, she later met up with his son Jacob after David was keen to 'let her down gently'.
But fans think there's something "sinister" about Abby and she could be hiding a dark secret of her own.
One fan suggested: "Abby seems like she'd have some weird fetishes and a sex dungeon."
Someone else said: "I like Abby, I think she'd make a great character in Emmerdale but they've gone and given her a snort!"
The failed date with Abby led to Jacob snogging his dad's ex Victoria outside the HOP, before turning up at her place and the pair locked lips once again.
Though Victoria insisted it was a bad idea getting into an age-gap romance, Jacob said he "felt something" when they kissed, and the pair soon fell into bed together.
* This article was crafted with the help of an AI engine, which speeds up OK!'s editorial research and applies it to article templates created by journalists in our newsrooms. An OK! editor reviewed this content before it was published. You can report any errors to [email protected]
Source: Read Full Article