It's A Sin cast: Who plays Colin in It's A Sin?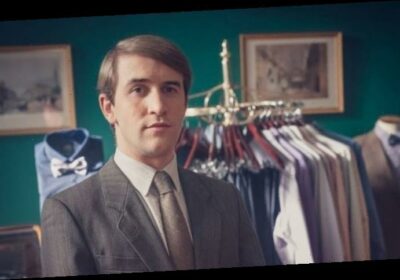 It's a Sin: Channel 4 release trailer starring Olly Alexander
When you subscribe we will use the information you provide to send you these newsletters.Sometimes they'll include recommendations for other related newsletters or services we offer.Our Privacy Notice explains more about how we use your data, and your rights.You can unsubscribe at any time.
Who plays Colin in It's A Sin?
Colin Morris-Jones in It's Sin is a shy, young, gay tailor from Wales, who moves into the Pink Palace after befriending Ritchie (played by Olly Alexander), Ash (Nathaniel Curtis), Roscoe (Omari Douglas) and Jill (Lydia West).
READ MORE It's A Sin: Is Olly Alexander's Ritchie Tozer based on a real person?
DON'T MISS…
It's A Sin cast: Who is Nathaniel Hall? [CAST]
It's A Sin location: Where is It's A Sin filmed? Where is it set? [DETAILS]
It's A Sin: What happened to Colin? [RECAP]
Source: Read Full Article