Is Dan Really Dead in Lucifer?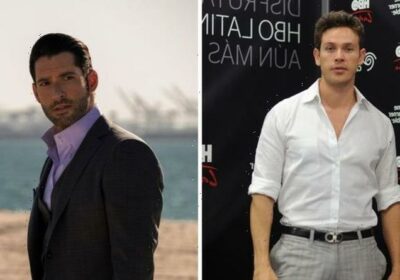 Lucifer stars reflect on show during last day of filming
When you subscribe we will use the information you provide to send you these newsletters. Sometimes they'll include recommendations for other related newsletters or services we offer. Our Privacy Notice explains more about how we use your data, and your rights. You can unsubscribe at any time.
Lucifer season five, part two was filled with shocks, surprises and emotional moments. It was exactly what fans were hoping it to be and more. But episode 15 also featured a heartbreaking death – but is Dan really dead in Lucifer?
Is Dan Really Dead in Lucifer?
During episode 15, titled Is This Really How It's Going To End?!, Detective Dan Espinoza (played by Kevin Alejandro) was seemingly killed.
Dan was shot during a murder investigation, making his death appear clear cut for most fans.
However, Lucifer is no stranger to bringing character back from the dead – in a world where the afterlife is real and angels and demons walk the Earth, anything is possible.
His death appeared to be a way for the writers of the series to give fans a dramatic moment just before the season finale, raising the stakes to their highest possible level.
Yet, actor Alejandro has been doing the rounds and revealed some key details about the character's supposed death in season five.
Despite the promise of the afterlife and the hope for fans that Dan would walk the Earth again, the actor has buried these theories.
It might not come as a surprise for some fans as Dan had a fake-out death earlier in the season after God (Dennis Haysbert) dealt with him for sleeping with his wife.
It would be a stretch for fans to accept the character would receive two fake-out deaths, however, Lucifer has proved anything is possible.
Speaking to TV Line, star Alejandro shared details on what it was like to film his death scene ahead of season six's renewal.
He said: "Three or four days before we stop shooting the last episode, we get word from Netflix that they found a bit more money or whatever and they want to give us Season 6."
He joked: "I'm like, 'Wait a minute! We just killed me! I'm done!'."
It, therefore, appears Dan is sadly dead for real this time and will not be making an appearance in season six.
It is unknown whether his death was supposed to happen at the end of the full show, with season six only just being green lit.
Season five was originally Netflix's planned final season for the show when they bought the rights to the series from Fox.
However, it soon became apparent that season five wasn't enough to tell the full story the showrunners wanted to explore, so they decided to continue it for one final season.
Perhaps, if Netflix had always intended the show to receive a sixth season, Dan might have lived just a bit longer to see the true finale.
The star explained to Radio Times both the cast and crew believed season five to be the end while filming.
He added: "We thought that this was it, that Season 5 was the end of our show, and so… I was like 'you know what might be a really strong impact? Killing Dan.'
"I feel like the audience is just now getting to understand who he is, and just starting to warm up to him. It would be a pretty impactful ending to him if you just rip it all away."
Season six is already filming, beginning its shoot back in March of 2021, giving fans a shorter wait for the final season.
It isn't known what the plot for season six will be, though it will likely explore the impact of Dan's death and Lucifer Morningstar's (Tom Ellis) newfound godhood.
Lucifer season's four and five are available to watch on Netflix, season one-three are available on Amazon Prime Video.
Source: Read Full Article