IDK Who the Rhino Is on "The Masked Singer" But I *Do* Know They Can Sing
Season 3 of The Masked Singer is in full swing and I am fully here for it. Everything about this show is fascinating—the costumes, the celebrities who willingly opt in, the judges, even the fans. If you have some free time (which, come on, I know you do), I highly recommend scrolling through #MaskedSingerFox on Twitter. You will be amazed by how many people from all over the country participate in this guessing game.
But back to the Rhino, who is one of the more uncertain characters of the season. There are many theories as to who this, dare I say it, ~sexy~ voice belongs to, but luckily I've narrowed down the best guesses to make things a bit easier for you. Let's get down to business on who is hiding behind that horned mask.
The Clues
For starters, the Rhino sports an old-school pilot outfit and despite his "tough exterior," he insists he's "really just a gentle giant." He was "center-stage" when he was younger, but "crashed and burned" when he suddenly wasn't the best. The clue package features many items, including a red bicycle, a pitcher of what looks like red Kool-Aid, and a guitar with the Grand Ole Opry written on it (anyone else getting country-rock-star vibes?). Watch it here:
In the next clue package, the Rhino is "flying high" on the wings of a plane until he starts "free-falling through life" while holding a sign that says "south." Huh…okay. The Rhino mentions his wife saving him from hitting rock bottom, plus a huge diamond ring and a sandwich that is cut in half(!?). Warning: The bread will make ya hungry.
The Performances
I firmly believe the Rhino's voice is the best voice of the season. He sang in perfect pitch, you guys! I even think his rendition of "Have a Little Faith in Me" by John Hiatt gives the original version a run for its money. (Please don't tell John Hiatt that.) Listen and tell me I'm wrong, I dare you:
Once again, the Rhino's vocals in their second performance of Niall Horan's "Nice to Meet Ya" left me in awe. I have no words other than I've never heard a song from a former One Direction member sound so good. I know, it's a bold claim, but see for yourself:
The Theories
Sam Hunt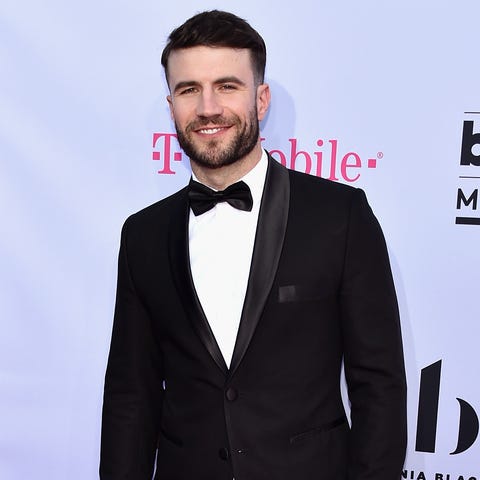 The country music star is a popular name circulating the Masked Singer Twitterverse. He fits a lot of the Rhino's clues: Hunt is 6'3" and played college football (the Rhino has the build of a football player), he's from Georgia (remember that "south" sign clue?), he loves motorcycles (the Rhino rides a motorcycle), and he married his long-time girlfriend who inspired many of his hit songs (the Rhino says his wife saved him from hitting rock-bottom—cuuuute). Sounds pretty perfect to me, and Bachelorette star Becca Tilley agrees:
The Rhino ….. Sam hunt? Southern, he can dance, he sounds like a singer, talked about his wife saving his life? He played football…. then started singing? #TheMaskedSinger
#TheMaskedSinger the rhino has to be Sam Hunt.
Tim Tebow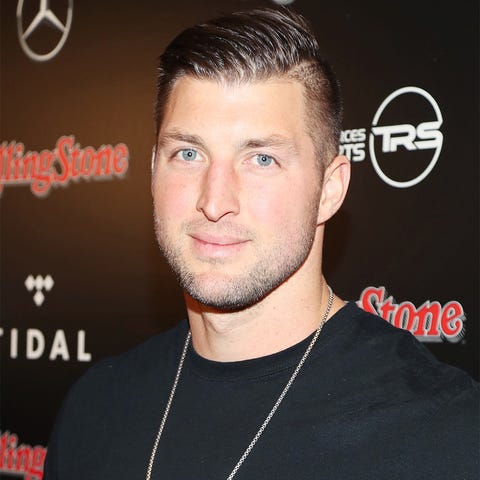 Fans think this former pro football player is a good match for the Rhino for a couple reasons—Tebow is from the south, he just got married, and he is very open about his faith (one of the Rhino's clues is a "Faith" sign).
the rhino is Tim Tebow, I feel it. #TheMaskedSinger
I know exactly who the Rhino is!! That's Tim Tebow! 🤣🤣🤣 #TheMaskedSinger
Ryan Lochte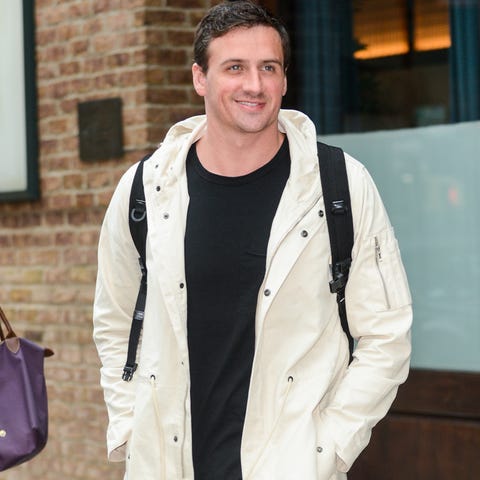 We have judge Nicole Scherzinger to thank for this theory. She connected the butterfly clue to the Olympic swimmer's butterfly stroke. (Sure, okay!) And Lochte certainly went through a rough period (yeah…about that drama in Rio.). Some fans agree:
I don't hate Ryan Lochte for rhino #TheMaskedSinger
I agree with you – Ryan Lochte is a good guess.
I'm gonna need another performance to make any final decisions. Also, I really want to hear the Rhino sing again (did you know it's possible to be attracted to a voice???).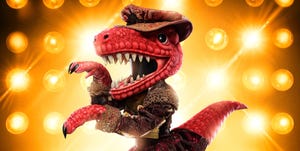 Source: Read Full Article