I was on I'm A Celebrity and battling a secret horrific injury the whole time | The Sun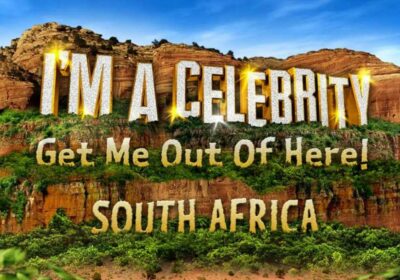 I'M A Celebrity…South Africa celebrities were challenged in a series of revolting, scary or fiendishly difficult trials and one campmate has revealed it left him with a secret injury. 
Former Royal butler Paul Burrell says that he hid the "festering" pain from ITV because he could not bear to be pulled from the show. 
In an exclusive chat, Paul, 62, told the Sun that the problems began after a group water trial called Plug It. 
He said: "For the last week of my time in the jungle I had foot rot. 
"It started in the Plug It trial, I was so drenched. My foot got wet, my socks got wet and then it started to fester. 
"It grew from a small blister into the entire length of my foot and it went up my leg into my groin and it was causing me a lot of pain.
read more on I'm A Celebrity
Carol Vorderman looks incredible in skintight outfit backstage on This Morning
I'm A Celeb prepares foulest-ever task which will reveal who wins tonight
"You'll notice towards the end of the jungle, I'm lying on my bunk a lot because not only was I hungry and tired, I was in pain."
Paul claims that he was able to keep the infection a secret by swearing the camp doctor to stick to the hippocratic oath, where medical staff cannot betray health information.
Paul went on: "This was a secret between me and the doctor.
"I wanted it to be kept from the production team so they did pull me from the show because I wasn't ready to leave.
Most read in TV
This Morning's Holly 'blindsided and upset' as Phil releases statement
I'm A Celeb feuds revealed as cast WhatsApp group descends into bitching
Phillip Schofield releases statement to mend relationship with Holly
BBC confirms hit drama will return for second series with star-studded cast
"So I swore the doctor to secrecy because this is medical and it's private. I took my mic and battery pack off every morning when I went into the medical tent. 
"He was dressing my foot every day, bathing it in iodine, dressing it and giving me clean gear."
The pain left Paul struggling during his final days in camp. 
He added: "The last trial I did with the key and the ropes, the Crate Escape. I was trying my hardest to fail that because I was ready to leave. I couldn't have gone further."
Paul left camp alongside Carol Vorderman on Thursday night's show.
Tonight Phil Tufnell, Jordan Banjo, Fatima Whitbread and Myleene Klass will compete in the grand finale of I'm A Celebrity…South Africa. 
Just two of them will face a savage eating trial to determine who the first I'm A Celebrity Legend is. 
Ant and Dec explain that they will be asked to state the number of each item they think they can eat in five minutes. 
The celeb that picks the highest number must then try to eat that many in the time given. If they succeed, they win a point. Fail and their opponent gets a point.
If they both pick the same number, it's a straight race. 
Read More on The Sun
This Morning's Holly 'blindsided and upset' as Phil releases statement
I went to Turkey & got my lashes and nails done – it only cost me £14 in total
It's best of nine dishes, with a menu including fermented eggs and mice tails. 
Tune in at 9pm for the 90-minute I'm A celebrity… South Africa final on ITV1 and ITVX
Source: Read Full Article