'I Know What You Did Last Summer' Sequel to See Jennifer Love Hewitt, Freddie Prinze Jr. Returning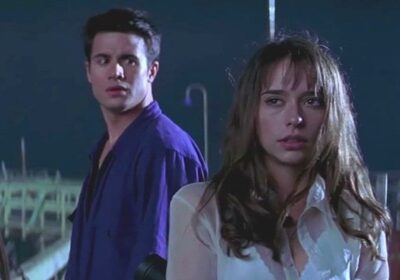 Multiple sources claim the two original stars of the classic horror movie are expected to be back for the upcoming second installment which is in the works at Sony Pictures.
AceShowbiz –Jennifer Love Hewitt and Freddie Prinze Jr. are allegedly expected to return for an "I Know What You Did Last Summer" sequel. The two stars – who starred in the original 1997 horror movie and its follow-up the next year – are rumored to be returning for another sequel from Sony Pictures.
Sources told The Hollywood Reporter, Variety and Deadline that the film is in development while the latter two outlets have reported that the upcoming movie will be directed by Jennifer Kaytin Robinson from a script by Leah McKendrick.
It's also said Neal H. Moritz – who co-produced the first two films and 2006's direct to video "I'll Always Know What You Did Last Summer" without any of the original stars – is in discussions for a return.
The original film starred Hewitt and Prinze alongside Sarah Michelle Gellar, Johnny Galecki, Ryan Phillippe, and Bridgette Wilson Sampras. They followed a group of teenagers who accidentally killed a man on their high school graduation night, and they try to cover it up. However, one year later they find themselves being stalked by a killer wielding a hook.
Besides the movies, "I Know What You Did Last Summer" – which was based on Lois Duncan's 1973 novel of the same name – spawned an Amazon Prime Video show which ran for one season in 2021. While the series was being promoted, original cast members Hewitt, Prinze, Gellar, and Phillippe surprised the reboot's cast during a virtual New York Comic COn panel.
Hewitt jokingly referenced her final girl character Julie James' iconic ad-libbed quote as she quipped, "If they'd asked me years ago what I thought about [a TV series], I would have of course said, 'What are you waiting for, huh?! What are you waiting for?!' "
You can share this post!
Source: Read Full Article