Huge news for Whitney ahead of her emotional exit after 15 years in EastEnders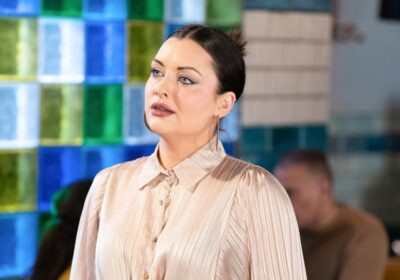 Whitney Dean (Shona McGarty) continues to look to the future in EastEnders, but it may drastically changed ahead of her departure from the BBC One soap.
Whitney and Zack (James Farrar) recently made the decision to become foster parents. It came after the death of their baby Peach, with Whitney concluding that she'd like children, but didn't want to put her body through pregnancy again.
The couple decided to go down the fostering route and after a meeting, learnt they would only make progress if they got a place of their own.
To view this video please enable JavaScript, and consider upgrading to a webbrowser thatsupports HTML5video
This meant Whitney had to break the news to Chelsea (Zaraah Abrahams) that she would have to move out of Number 1, the place Whitney has called home ever since the ordeal with Gray Atkins ended.
Coming up, Whit and Zack are excited to get the key to their new house and are later told the fostering department will visit them next week.
It's huge news for the couple, but what will change between now and Whit's exit from the show?
Speaking about her exit from the soap, Shona previously told Inside Soap: 'It wasn't an easy decision because I've made so many friends. I've seen people come and go, and meanwhile, Whitney has been one of the longest-standing characters.
'I've had so much fun and done so many storylines, some of which have been sensitive, and I've been honoured to be trusted with such heavy stuff year after year.
'So I'm going to be sad to say goodbye to my friends and family, but it was the right decision for me as I want to do other things. After 15 years, I've had a pretty good run!'
Source: Read Full Article