Howard Stern Lets Slip Marvel's Top-Secret Project He'll Star in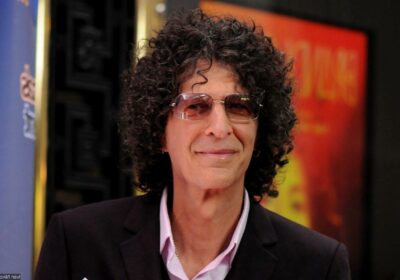 In a hot mic moment, the former 'America's Got Talent' judge reveals that he will be working on a 'Doctor Doom' movie this summer, but he's not thrilled about it.
AceShowbiz –Howard Stern has possibly leaked Marvel's upcoming top-secret project. During a hot mic moment, the shock jock let it slip that he will be shooting a "Doctor Doom" movie this summer, though he seemed not too thrilled about it.
Per TMZ report, Howard was on a break during his SiriusXM radio show when he chatted with his producer Gary Dell'Abate about possible guests for the show and noted that they won't be able to talk much in the summer. This prompted co-host Robin Quivers to ask if that mean he would be working this summer.
"Well, I'm gonna do 'Doctor Doom'," Stern spilled. He, however, didn't sound excited to work on the project as he quickly added, "But believe me, I'm f***ing miserable about it."
The 68-year-old went on revealing that he's already asked "Iron Man" actor Robert Downey Jr. for some acting tips and asked Gary to put him in touch with "Iron Man" director/MCEU actor Jon Favreau for more help.
Marvel has yet to announce a "Doctor Doom" project, though a "Fantastic Four" reboot has been in active development at Disney for some time since the studio's acquisition of 20th Century Fox. Rumor has it Stern won't be playing the role of the "Fantastic Four" villain, but instead a version of himself within the universe.
Doctor Doom is a supervillain in "The Fantastic Four" comics and has appeared in several films adaptations of the comics. The character was portrayed by Joseph Culp in Roger Corman's unreleased 1994 film, Julian McMahon in 2005's "Fantastic Four" and its 2007 sequel "Fantastic Four: Rise of the Silver Surfer", as well as Toby Kebbell in 2015's "The Fantastic Four". At this point, it is unclear if the "Doctor Doom" project will be a standalone film or a Disney+ series about the character.
Source: Read Full Article