'Grace and Frankie': Brianna and Mallory's Final Moments Seem Like the Perfect Spinoff Opportunity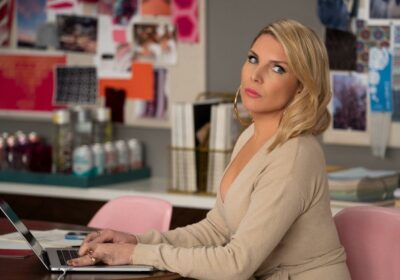 Ahead of the release of the last 12 episodes of Grace and Frankie, June Diane Raphael sat down with Today to discuss what the end of the series meant for her. Raphael revealed that the April 29 release of the finale 12 episodes might not be a wrap for Brianna Hanson. Raphael has penned a spinoff and passed it off to Netflix. While she didn't want to say much about the show's premise, it's pretty clear that her final moments on Grace and Frankie could serve as a perfect spinoff intro. 
June Diane Raphael has penned a spinoff of 'Grace and Frankie'
Raphael sat down for an interview on Today ahead of Grace and Frankie's finale release date. While Raphael spent a fair bit of time discussing the show's final table read, and her time on the series playing Brianna Hanson, she slipped some exciting news in. Raphael isn't ready to walk away from the sardonic Brianna just yet.
Raphael said that she wrote a spinoff script with one of the writers from Grace and Frankie and has passed it off to Netflix executives to review. Raphael wasn't interested in sharing many details, but she did note that the series had the working title of Brianna. 
Brianna and Mallory's last interaction would be a perfect place to start
While Raphael cagily avoided discussing the premise of her show, it's possible viewers already saw the direction it might go. At the very least, Raphael's character, Brianna, and Brooklyn Decker's character, Mallory, had a moment in the final episode that we thought felt oddly prophetic. 
In the meantime, there is plenty for fans to watch. Lily Tomlin, the actor who portrayed Frankie Bergstein, has three movies in various stages of production. Jane Fonda, the actor who played Grace Hanson, will reconnect with Tomlin in two future projects, according to IMDb. Raphael and Decker don't appear to have anything in the works right now, but could that be by design? 
Source: Read Full Article