Frank Langella Fired as 'The Fall of the House of Usher' Lead After Sexual Harassment Investigation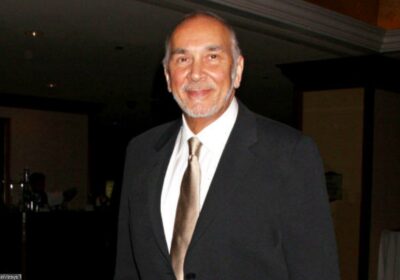 The actor, who plays Roderick Usher on the Netflix limited series, has been axed from the show after the investigation finds that he 'had been involved in unacceptable conduct on set.'
AceShowbiz –Frank Langella has been dropped from "The Fall of the House of Usher". The Oscar-nominated actor has been fired as the lead of the Netflix limited series after an investigation for sexual harassment.
On Wednesday, April 13, Deadline reported that the 84-year-old actor was axed from the show after the investigation was finished. It determined that he had been involved in unacceptable conduct on set. As a result, a decision has been made to recast the role of Roderick Usher.
A source also told the outlet that the scenes already filmed by Frank will be reshot. The insider added that Frank had not been scheduled to work this week. Filming on the series will continue with scenes not involving his character until a new actor is cast.
On April 12, TMZ reported that Frank was under an investigation after he allegedly sexually harassed an actress on the British Columbia, Canada set of the series. Sources informed the outlet that Frank had sexual overtones during a scripted performance. At one point, the "Robot and Frank" star allegedly touched the leg of the actress and joked, "Did you like that?"
"The Fall of the House of Usher" is being filmed in British Columbia. Frank plays the titular patriarch, Roderick Usher, on the series which was created by Mike Flanagan. Other members of the cast include Mark Hamill, Carla Gugino, Willa Fitzgerald, JayR Tinaco, Mary McDonnell, Kate Siegel, Zach Gilford, Henry Thomas, Annabeth Gish and Malcolm Goodwin.
"The Fall of the House of Usher" follows a story of a man who has been invited to visit his childhood friend, Roderick Usher. Roderick gradually makes clear that his twin sister Madeline has been placed in the family vault not quite dead. When she reappears in her blood-stained shroud, the visitor rushes to leave as the entire house splits and sinks into a lake. The Netflix eight-episode limited series is set to premiere this year.
Source: Read Full Article