Emmerdale legends signs new deal – and teases explosive new storyline | The Sun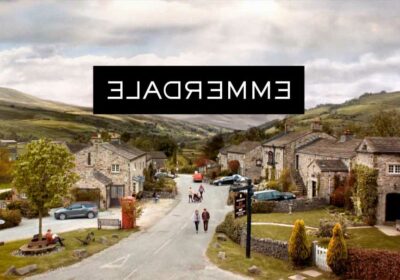 FORMER Doctor Who actress Louise Jameson isn't thinking of exterminating her role in Emmerdale.
The veteran TV star has renewed her contract with the ITV1 soap, signing on to play Mary Goskirk for a further 12 months.
She's made a big impression since arriving on the Dales last year as Rhona's mother, featuring in a huge storyline which saw her character reveal she's a late-life lesbian.
Speaking about signing her new Emmerdale deal, she says: "I've just signed for another year.
"So I'm definitely there until January 2024. In my head I'm thinking maybe a couple of years after that, maybe a three or four year stint.
"But there are people here who have been here 25 years going, 'Yeah, I said that at the beginning.' But who knows? They're such a lovely bunch, who knows?"
Read More on Emmerdale
Heartbreaking moment killer Kyle is taken into care in Emmerdale revealed
Paddy Kirk alone and isolated after Chas Dingle's shock move in Emmerdale
Mary stunned her daughter Rhona – played by Zoe Henry – and the village when she came out as gay.
Louise has now teased that viewers will be seeing her alter ego exploring her romantic options.
She says the storyline has been a gift and she has received many letters from older people telling her that Mary's journey has inspired them to come out to their friends and family.
A soap insider said: "Louise has been a revelation on Emmerdale and bosses were keen for her to stay.
Most read in Soaps
Coronation Street fans baffled as soap legend returns after years away
Dying Lola Pearce reveals heartbreaking final wish in EastEnders
Audrey Roberts dragged into horrifying Coronation Street murder plot
Corrie star looks unrecognisable with greasy hair in first TV role
"The deal was to see how she went down with audiences before discussions of an extension would take place, and it's fair to say she's a hit with fans."
Then she was fourth Doctor Who Tom Baker's companion, Leela, in the sci-for series, in 1977.
She played the role for 40 episodes and she also appeared in cop drama Bergerac in the Eighties as leading lady Susan Young.
Louise actually appeared in Emmerdale in 1973, but playing a totally different character called Sharon Crosswaite.
Then from 1998 to 2000 she played Rosa di Marco in EastEnders – matriarch of the Italian family who included Beppe, played by Michael Greco.
So it's fair to say she's earned her place in soapland.
Emmerdale airs on ITV1 and is available on ITVX.
Source: Read Full Article