Disney+ drops first look trailer at The Full Monty reboot – 25 years on from hit film | The Sun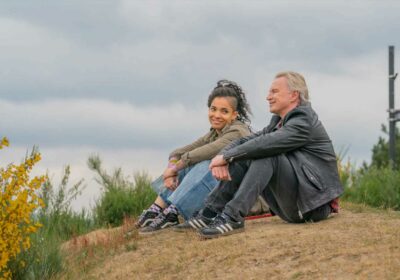 DISNEY+ has dropped a first look trailer at The Full Monty reboot – 25 years on from the hit film.
The Bafta award-winning movie was a huge hit when it was first released in 1997.
Now the cast – including Robert Carlyle, Mark Addy and Lesley Sharp – have reunited for an eight-part series on Disney+.
Taking place 25 years after the original British smash hit, the series will follow the same band of brothers as they navigate the post-industrial city of Sheffield, and society's crumbling healthcare, education, and employment sectors.
The comedy-drama will uncover what happened to the gang after they put their kit back on, exploring their brighter, sillier and more desperate moments.
It will also highlight how the fiercely funny world of these working-class heroes – still residing in Sheffield – has changed in the intervening decades.
Read More on The Fully Monty
This is who is starring in the Full Monty 2023 tour
We live in Full Monty town but it's nothing like 90s hit…new show could save area
The trailer seems to focus its attentions on Robert's character Gaz and his relationship with teenage daughter Destiny, played by Tabitha Wing.
His parenting style or lack of cause disagreements with his best friend Dave – played by Mark – before the pals are seen making amends later on in the trailer.
Dave has his own problems too, as during their heated debate Gaz mentions that he doesn't have kids of his own.
Dave is then seen lying in bed as his concerned wife Jean looks on in a scene that mirrors one of the more emotional moments in the original film.
Most read in Streaming
Disney+ in huge shake-up as streamer confirms major content cull
Terrified Netflix viewers 'lose their sanity' watching creepy horror flick
TV prequel show axed after just ONE series amid string of cancellations
Netflix show with A-list star axed after just one series
However it's not all doom and gloom, as the characters are seen having plenty of banter at their local cafe, humorously called The Big Baps.
The returning cast also includes Steve Huison and Tom Wilkinson.
Meanwhile new cast members joining the ensemble include Paul Clayton as Lomper's husband, Dennis and Miles Jupp as recent divorcee and housing officer Darren, who looks up to the Monty men for advice on navigating adult life.
The Full Monty will premiere on Disney+ on June 14.
Source: Read Full Article