Dionne Warwick Once Reprimanded Snoop Dogg and Suge Knight for Explicit Lyrics (Video)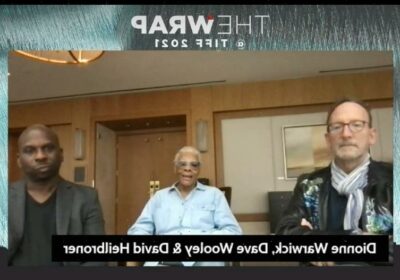 TIFF 2021: "I am a gangsta," the 80-year-old music icon and documentary subject says of the encounter
In the documentary, she declares that she's the person who finally got Ronald Reagan to say the word AIDS out loud at a news conference. "We didn't have a face on AIDS until Rock Hudson," she said. The closeted gay actor was diagnosed in 1984 and disclosed his illness in 1985.
Both of the filmmakers agreed that if you don't want an honest answer from Warwick, well, don't ask the question. "Dionne sets the bar way up here," Wooley said. "She'll tell it to you straight, and you'd better step up. We had to keep that in mind, and it was intimidating … Because we couldn't put everything in 95 minutes, once we kind of narrowed down a structured framework, it became really easy and very clear."
Said Heilbroner said the biggest challenge to telling Warwick's story was "there are about 10 documentaries in this woman, which one do you make?"
Warwick said she had been approached several times over the years about doing a documentary, but it was always too soon. Finally, after 60 years in the industry, she joked that she might just have something to say. She also said firmly that no subject was off limits: "I have nothing to hide."
Heilbron called Warwick "someone who has stood for integrity for decades,"adding that her straightforward character made him confident that he could get a passle of A-listers to appear in the film, including Bill Clinton and the aforementioned Snoop Dogg. He joked that the documentary must be the first time "both Snoop Dogg and a president of the United States had been in one film."
Listening to Warwick speaking with passion about stepping forward to fight AIDS before it was popular to do so, Helibroner changed his mind about something mentioned earlier in the discussion.
"Maybe there are 11 documentaries" to be mined from Warwick's story, he said with a laugh.
To see the full interview, watch the video above
Source: Read Full Article