'Dexter: New Blood' Official Description Released, Reveals More Plot Details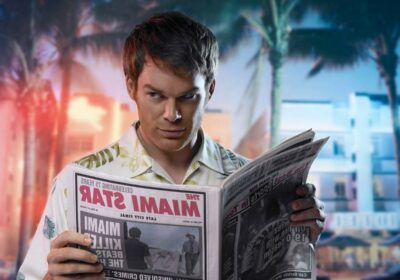 More details are coming out about the Dexter revival, Dexter: New Blood. Announced in October 2020, the revival picks up almost a decade after the events in the Dexter series finale, showing what came of the titular killer since deciding to cut and run. With only a few weeks left until the premiere, Showtime has begun rolling out teasers and other information about the show. Now, the official description is available. You can read it here.
How 'Dexter' ended
The original Dexter series aired from 2006 to 2013, following Dexter Morgan (Michael C. Hall) for eight seasons as he secretly committed murders around the Miami area. By the time of the finale, he was planning on starting over with his son Harrison and girlfriend Hannah McKay. But he chose not to go after the death of his sister Debra Morgan, who was shot in the penultimate episode by one of Dexter's attempted victims.
Realizing the harm he'd caused so many people in his life, Dexter chose to send Harrison and Hannah off without him. He then faked his death and fled Miami. The last viewers saw, he was living in the wilderness as a lumberjack.
What the revival is about
The revival begins nearly a decade later, finding Dexter still in hiding using the alias Jim Lindsay. The official description, released in October by Showtime, reads:
The world at large believes Dexter Morgan died in a tragic boating accident, and in a way the world at large isn't wrong. Far from the life he knew, living under a false name in the small town of Iron Lake, NY, he's successfully tamped down his Dark Passenger for nearly 10 years. With a normal job and a Chief of Police girlfriend, it seems he's got life under control – until his son shows up and turns his world upside down. Rattled, Dexter yields to his homicidal urges and soon finds himself on a collision course with a very dangerous local.
The villain of Dexter: New Blood is a man named Kurt Caldwell, who will be portrayed by Clancy Brown. According to his character description, he's a truck stop owner well known in his community. "Powerful, generous, loved by everyone — he's a true man of the people. If he's got your back, consider yourself blessed," the statement reads in part. "But should you cross Kurt, or hurt anyone that he cares for, God help you."
Others in the cast of Dexter: New Blood are Julia Jones, Johnny Sequoyah, Jack Alcott, David Magidoff, Alano Miller, Jamie Chung, Jennifer Carpenter, and John Lithgow.
When does 'Dexter' return?
The revival will air in the United States at 9 p.m. ET on Sunday, Nov. 7. It's a limited series with 10 episodes, but it's always possible there could be more depending on the show's success and ending, which has been described by showrunner Clyde Phillips as a shocker.
"And without jinxing anything, I will say that the ending of this new season that we're doing will blow up the internet," he added during a panel discussion at Comic-Con 2021.
Source: Read Full Article