Death storyline revealed for rapist Aaron in Coronation Street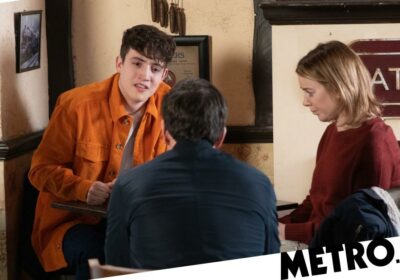 Aaron Sandford (James Craven) has a lot to think about right now in Coronation Street, but matters are made worse when he gets some news about a family member.
Aaron is currently in the middle of a storyline involving Amy (Elle Mulvaney) who he raped a few weeks ago.
Amy had passed out after drinking too much on the evening of the assault, which meant she wasn't in a position to consent to having sex with Aaron.
In the aftermath, as Amy has struggled with the weight of the trauma, Aaron has continued living his life, convinced that Amy wanted to have sex just as much as he did.
As a result of the impact the attack has had on her, Amy is also continuously being reminded that she's very far behind with her uni work.
To try and get back on track, Amy boards the bus into town to meet a uni friend in upcoming episodes, but when a man sits next to her, she experiences a panic attack and tells the driver to stop so she can get off.
Meanwhile, Aaron's dad, Eric, breaks the news to Aaron that his Nan has died – but how will he react?
With so much to focus on, can Aaron cope with this news as well?
Source: Read Full Article