Comedy star joins Coronation Street cast – and a local is a face from her past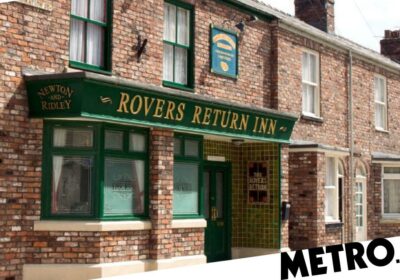 Coronation Street is set to welcome a new character played by none other than The Fast Show star Arabella Weir.
The actress has filmed a guest appearance on the ITV soap, where she is taking on the role of Yvette.
Yvette is an old neighbour of Aggie and Ed Bailey (Lorna Laidlaw and Trevor Michael Georges), dating back to when they had money.
She will run into the Bailey's once more and be shocked by how different their lives now are.
Actress Arabella has made a name for herself in the comedy world, with her credits including Posh Nosh, Skins and Two Doors Down.
Her big break came in The Fast Show in 1994, a comedy sketch show on the BBC.
Her best known character was perhaps Insecure Woman, who would constantly ask people, 'Does my bum look big in this?'.
'Getting Arabella is a real coup.' A source told The Sun.
'She's a real comedy legend and a fantastic actress to boot.
'Her scenes are hilarious and fans will be thrilled to see her on the cobbles.'
Yvette will appear on the cobbles in early June alongside husband Patrick, who will be played by Royle Family actor Phil Mealey.
Source: Read Full Article