Clarkson's Farm season 2: What new animals are at Diddly Squat Farm?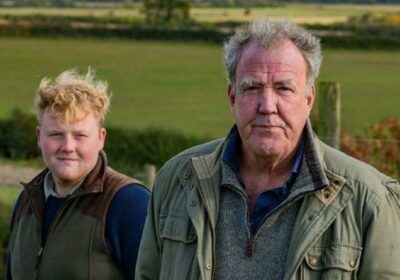 Clarkson's Farm: Lisa Hogan on 'concern' from local farmers
We use your sign-up to provide content in ways you've consented to and to improve our understanding of you. This may include adverts from us and 3rd parties based on our understanding. You can unsubscribe at any time. More info
Clarkson's Farm season one saw Jeremy Clarkson try his hand at sheep farming to varying degrees of success. Undeterred, the Grand Tour host has brought in some new animals to Diddly Squat Farm in an effort to make more profit this time around as filming for the second season of the Amazon Prime Video series continues. Clarkson has even been sharing some snaps of them on Instagram.
What new animals are at Diddly Squat Farm?
During season one, episode two, aptly titled Sheeping, Jeremy Clarkson decided to purchase some sheep to populate Diddly Squat Farm.
Originally buying them to simply cut the grass, Clarkson soon became attached to his little farm animals.
It was a hard and emotional journey for the Grand Tour star and his sheep, with them proving to be more trouble than they were worth.
With the sheep running amuck, getting injured, and refusing to cooperate in any way, the star brought on board shepherdess Ellen Helliwell.
Soon after the sheep were under control, but not before two of them had to be taken to the abattoir and put down.
This was heartbreaking for Clarkson, even becoming teary-eyed before driving away without his sheep.
On top of this, they proved to be enormously expensive, providing little income for the farm over the course of one year's harvest.
However, the experience didn't put Clarkson off farm animals, as he has recently introduced fans to some new members of the farm.
It looks like Clarkson's sheep days are done, as the star posted a picture of a small white cow on his Instagram.
Clarkson captioned the post: "World. Meet Pepper."
Farmhand Kaleb Cooper, replied: "I can't wait!!!"
The cute little cow won't be alone on the farm, as Clarkson quickly followed the picture up with a video of a brown cow.
"This one needs a name," Clarkson commented.
Cooper replied with a suggestion: "Cowlub."
These are not the only new additions to the farm, as Clarkson also recently revealed he has bought two pigs.
Both have been named Stephen, one after Stephen Fry and the other after Stephen Hawking.
Time will tell how successful these new farm animals will be for the farm, though clearly, Clarkson is still wanting to try his hand at new challenges.
The release date for the second season has not been revealed by Amazon Prime as of yet, but the show is expected to drop next summer.
The season is filming now and there will likely be more teasers on what to expect in the coming months.
Clarkson is clearly keen to keep fans updated on all things Diddly Squat, as just this week he shared a picture of Cooper cleaning his car with a fire hose for charity.
"Chipping Norton fire station charity car wash," Clarkson shared, leaving one fan to ask: "Does this dude ever rest?"
Clarkson's Farm season one is available to watch exclusively on Amazon Prime Video.
Source: Read Full Article