Chris Rock Reveals Covid-19 Diagnosis: 'Trust Me You Don't Want This. Get Vaccinated'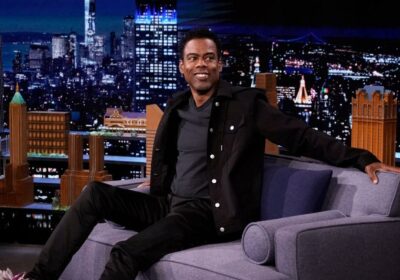 Chris Rock revealed on social media Sunday that the comedian has tested positive for Covid-19.
"Hey guys I just found out I have COVID, trust me you don't want this," Rock tweeted Sunday. "Get vaccinated."
Rock didn't elaborate on the severity of his condition, but the diagnosis likely represents a "breakthrough" case, the comedian announced on The Tonight Show in May that he did receive the Johnson & Johnson vaccine.
"I'm vaccinated. I'm two-shots Rock, that's what they call me," Rock joked, even though the Johnson & Johnson vaccine only required one dose. "That's the food stamps of vaccines."
Rock also told host Jimmy Fallon, "I skipped the line. I didn't care. I used my celebrity, Jimmy. I was like, 'Step aside, Betty White. Step aside, old people. Judge Judy, kiss my ass. I did Pootie Tang, let me on the front of the line. I was like Billy Zane on the Titanic. Leo [DiCaprio] died. Billy Zane lived to see another day. I don't want to be Leo at the bottom of the ocean. Billy Zane got another woman after that thing… In reality, you want to be Leo — but not in that movie."
Rock also criticized vaccine hesitancy in an interview with Gayle King earlier this year (via Variety), noting, "Let me put it this way: Do I take Tylenol when I get a headache? Yes. Do I know what's in Tylenol? I don't know what's in Tylenol, Gayle. I just know my headache's gone. Do I know what's in a Big Mac, Gayle? No. I just know it's delicious."
Related Stories
'SNL' Cast, Chris Rock Reminisce About 'Crazy' Season 46 in Finale Cold Open
Chris Rock Talks Racism, Comedy With Gayle King in 'No Joke' Interview Special
Related Stories
50 Best Action Movies of All Time
The 80 Greatest Dylan Covers of All Time
Earlier this year, Rock was among the many comedians — including Dave Chappelle, Jon Stewart, John Mulaney, Pete Davidson, Amy Schumer, Colin Jost and Michael Che and others — to appear at the all-star "NYC Still Rising After 20 Years: A Comedy Celebration" 9/11 benefit gig at New York's Madison Square Garden.
Source: Read Full Article