Carson Daly Reacts to 'Sad' End of MTV News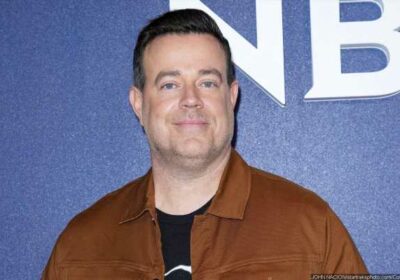 The 'Today' co-host, who was a VJ on the network from 1998 to 2003, thinks it will be 'sorely missed' following news that the news division is shut down after 36 years
AceShowbiz –Carson Daly thinks the closure of MTV News is "sad." The former "Total Request Live" presenter was a VJ on the network from 1998 to 2003 and he thinks it will be "sorely missed" following the news earlier this week that the news division was being shut down after 36 years as part of cuts being made by parent company Paramount Global.
Announcing the news of the closure on "Today", Carson said it was "sad" and added, "Columbine, 9/11, those are big events on our watch at MTV. That generation did turn to MTV News. It will be sorely missed."
Ananda Lewis, who was an MTV VJ from 1996 to 2001, reflected on how much the outlet was trusted by both artists and viewers. She told People magazine, "A pillar of creative and diverse speech is crumbling. MTV News covered things no one else could. We could get inside the trailer with DMX and Korn as they were taking historic concert stages. Artists trusted MTV News to tell their stories. Even though I was technically a VJ, I did many specials with MTV News and know firsthand what a huge loss this is for the culture of music and all who love it."
Kurt Loder, who was instrumental in the rise of MTV News when he helped launch its "Week in Rock" show, thanked fans for their support in the wake of the news. He tweeted, "Thanks to everyone for all the kind words today…"

Kurt Loder reacted to the closure of MTV News.
And Gideon Yago, who was an MTV News correspondent between 2002 to 2007, praised the work of the presenters in being able to deliver big news in an accessible manner. He told People in a statement, "I have a ton of memories from my time at MTV News. They get hazier now that I'm in my forties. But as for one that really sticks out? It's that we were this scrappy, underfunded little division of twentysomethings who loved music and still had the emotional memory of what it was to be teenagers, which ended up being a really meaningful combination when it came to having to explain big events to the audience. When you think about the reach of that place at that time, and the way we used our microphones. I am so grateful for the experience and the folks I got to share it with."
You can share this post!
Source: Read Full Article