Buckle Up for Everything We Know About 'The Flight Attendant' Season 2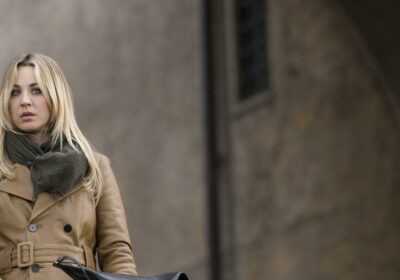 It seems like forever ago that The Flight Attendant first arrived on HBO, but don't worry. Forgive my Dad joke, but the airline-adjacent comedy won't be departing any time soon. Not only is HBO's macabre comedy The Flight Attendant renewed for a second season, but as of September 2021, season 2 has already started filming. More episodes will be here before you know it!
"To say that I am elated would be an understatement! The positive response to our show has surpassed all of our expectations and I'm so proud of the entire team behind its success," star Kaley Cuoco said in a statement, promising that season 2 will be "exciting (and probably a little crazy)" when we finally get to see it on HBO.
According to Entertainment Weekly, there was always a plan for a second season—so expect to see the plot twists set up in the first season confidently knocked down in the second.
https://www.instagram.com/p/CThlwHEnJCh/?utm_source=ig_embed&utm_campaign=loading
A post shared by Kaley Cuoco (@kaleycuoco)
Fans know the show is coming back soon because Cuoco posted an Instagram to mark the beginning of The Flight Attendant filming in Germany. "Cassie and Cassie's hair are back," she said in the caption. "Prepare for yet another turbulent decent." Kaley has been dropping hints about the second season all over. The Big Bang Theory alum told Deadline that Season 2 would focus on Cassie's "sober journey" and the lifelong commitment that entails. (At the end of the first season, Cassie had a major breakthrough about her past trauma and substance addiction.)
While HBO prepares the next season of The Flight Attendant for fans, details are being kept under wraps. There's no info yet about new cast members or guest stars but as Cassie and her jet-setting coworkers get deeper into the world of international espionage, they're sure to meet some exciting new characters.
The Flight Attendant season 2 has taken wing, so to speak, but it will be a little while until we actually see it. The show is reportedly coming back in "spring 2022″—and that's about as specific as we can get. Sometimes when networks say "spring" they mean, like, "all you need is a light jacket" season, but sometimes they mean it more like "spring semester in college" season. That could be as early as February or March…or as late as May. Time will tell!
Source: Read Full Article